Home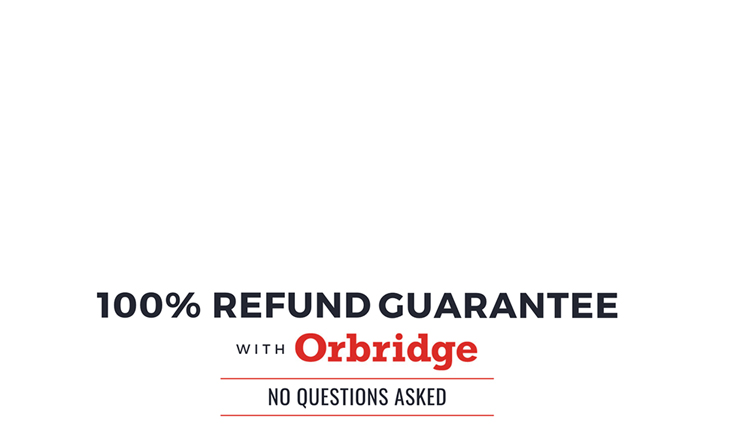 Orbridge Announces Penalty-Free Reservation Refund Policy, Providing Flexibility and Peace of Mind for Future Travelers
Bainbridge Island, WA., (February 18, 2021)
Orbridge, a global tour operator specializing in small-group educational travel, is pleased to announce substantial enhancements to its "Travel with Confidence" reservation terms. Building on their success addressing guests' evolving concerns and expectations due to the on-going ramifications of COVID-19, Orbridge continues to innovate by launching a reservation cancellation structure allowing travelers to plan future adventures with less stress.
Effective January 1, 2021, and applying to new reservations received by Orbridge on or after January 1, 2021, guests of all but two destinations (Antarctica Discovery and Trans-Siberian Railway) now have the flexibility to cancel reservations for a full refund of all monies paid for the main program and for any pre-tour and/or post-
tour, provided the cancellation notice is received by Orbridge more than 90 calendar days prior to the tour's scheduled departure date. No questions asked. (Complete terms and conditions can be viewed at terms.orbridge.com.)
With the travel, tourism, and hospitality industry especially impacted by the pandemic, creating chances to rebuild from the crisis is certain to be a complicated and lengthy process. This has made the reservation process ripe for innovation.
The new customer refund conditions offer additional peace of mind to future travelers weary of feeling vulnerable by unpredictable constraints of a rapidly evolving world health situation. As with Orbridge's enhanced wellness protocols, processes and procedures will continue to develop organically as needs arise to best serve guests.
According to Jim Staples, President of Orbridge, "Our mission is to optimize the best for all of us moving forward. Our terms and conditions were originally designed to function within more 'normal' times. With a major disruption to the travel industry and to the lives of people overall, it was natural and timely to create a solution to meet changing needs—specifically, to mitigate the current barriers of uncertainty when making future plans. We continue to closely monitor external conditions and are dedicated to a multi-faceted approach of targeted public health and business initiatives to support the safety and well-being of our guests."
Alumni association groups are applauding the reservation cancellation policy change, with travel program managers enthusiastically agreeing this is the kind of support they need from tour operators. Positive feedback includes praise for both the practicality of the modified terms, as well as support for Orbridge as an organization.
"I appreciate Orbridge making this policy change to accommodate my travelers during these days of uncertainty. This allows travelers the opportunity to commit to a trip months in advance without the worry of losing their deposit if circumstances change."
~Kathy Hart, WolfTreks Travel Director, North Carolina State University Alumni Association
"Orbridge's new terms represent one of the very few full refunds in this industry and will very much be appreciated by our passengers and we travel planners. This shows Orbridge's commitment to us and the future of travel... thank you to the Orbridge team for being such a fantastic partner, and especially for going above and beyond during this pandemic."
~Jennifer Bohac '87, PhD, Director of Travel for Outreach & Engagement at the Texas A&M Association of Former Students
Similarly, Orbridge reports an uptick of travel interest—particularly for its domestic programs in Alaska and throughout various U.S. National Parks—from pent-up demand of guests hopeful and ready to soon write a new chapter.
In addition to more user-friendly terms, Orbridge charts the course by being rooted in opportunities to provide real value, such as waiving the single supplement fee for its Flavors of Northern Italy tour, while also lowering the environmental footprint of travel with its sustainability efforts, including planting 100,000 trees annually throughout DNR-owned land in Wisconsin.
# # #