Sail the Nile River in Style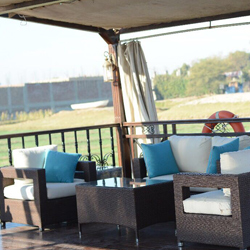 Imagine sailing down the Nile River in style—like an ancient pharaoh or even Cleopatra—with only the sound of the wind and the sails whispering through the tranquility.

Today that experience is still possible, thanks to a unique sailing vessel built in Egypt known as a dahabiya.

These special 155-foot sailboats, which accommodate just 14 guests, provide the ideal combination of tasteful comforts, serene surroundings, and modern amenities.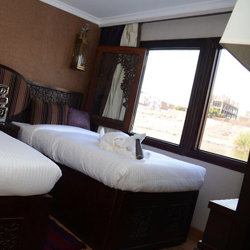 Dahabiyas are a stark contrast to larger, motorized tourist vessels that populate the Nile. Due to their smaller size, these vessels can dock in ports the big ships cannot enter. Dahabiyas also run on a different schedule than larger ships, which means guests can disembark and visit the multitude of temples, tombs, and sites without competing with cruise ship crowds. This is the ultimate way to escape the hectic, modern world and experience the antiquities of this mystical country—in a truly up-close and personal way.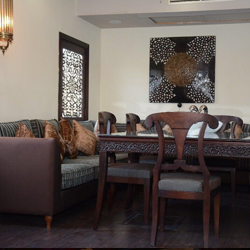 Onboard the dahabiya, explore three decks designed with well-appointed staterooms, interior and exterior lounges and dining spaces, and ample room to relax and unwind while socializing with fellow travelers.

Staterooms are spacious with modern amenities like air-conditioning, en suite facilities, and beautiful view windows through which to admire the remarkable landscape that passes by.

Meals are crafted and presented by the friendly crew, and evenings often include live entertainment like music and dancing.

A knowledgeable Egyptologist accompanies each dahabiya to offer insights, historical perspectives, and educational commentary for guests.

Orbridge is excited to present Discover Egypt & the Nile Valley and Egypt and the Ancient Nile River—two travel programs that feature a multiple-night cruise on board a stately dahabiya. From Esna to Aswan, you'll experience a different side of Egypt—highlighted by unparalleled views only apparent from the Nile River itself.