Orbridge Celebrates 10 Years!
We are proud to announce that 2018 marks Orbridge's 10-year anniversary. What began as a small firm of just three employees in 2008, Orbridge has grown to the 30+ person (and ever-expanding) team it is today.

Founded in 2008 by Jim Staples, a veteran of the alumni travel industry, Orbridge's primary mission is to curate and execute unique, exciting, and educational-focused travel programs that provide each and every traveler with memories that will last forever. From the moment a guest makes a reservation, their once-in-a-lifetime experience is our team's fundamental concern, and everything we do is aimed at providing an unparalleled adventure.

Travel is an expectation business, and our prime objective is to exceed our guests' expectations. Orbridge's dedicated and knowledgeable team is our strength, and each member plays a very important role in the development and growth of the company. Our travel-loving professionals bring passion and enthusiasm to the experience every step of the way.

From exclusive small-ship voyages, to natural history focused expeditions in America's national parks, to deluxe rail and land programs through both well-known and little-known destinations, we have learned a lot over the years. We are grateful to our inquisitive and inspired guests who trust in us to provide exceptional service. They have taught us where they want to go, how they choose to travel, and how they want to experience new places and people.





Our success story is not complete without the support of our partners. During these 10 years, Orbridge has cultivated partnerships with more than 140 alumni associations and affinity organizations, and has taken guests to more than 40 destinations on six continents. From the gastronomic delights of our Flavors programs in Italy, Sicily, and Spain, to natural history expeditions like Astounding Antarctica, Tanzania Wildlife Safari, and The Galapagos Islands, to our small ship journey through Alaska's Inside Passage, and to the beloved North American national parks—Orbridge has developed a loyal following of alumni associations and their members, as well as many independent travelers. Not only have they made us a part of their lives, but also helped us reach out to the world. They spread the word faster and in a better way than any other promotional means. We strive daily to continue to provide you nothing less than the best as we explore new heights this year and beyond.





Thank you to everyone who has helped Orbridge get to where we are today. We look forward to many more years of wonderful travel adventures with you!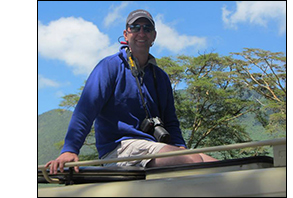 "The last 10 years have been a remarkable and stirring journey of making new friends—from our growing team, to alumni associations partners and their staffs, to our ground operators, hotel properties, and ship companies around the world. But most important of all, it's been the relationships with our guests—those who have given us their trust to fulfill their highest expectations. It has been a privilege to be part of such an endeavor, and I speak for our team in saying we look forward to the next chapters of Orbridge's developing story."
~Jim Staples