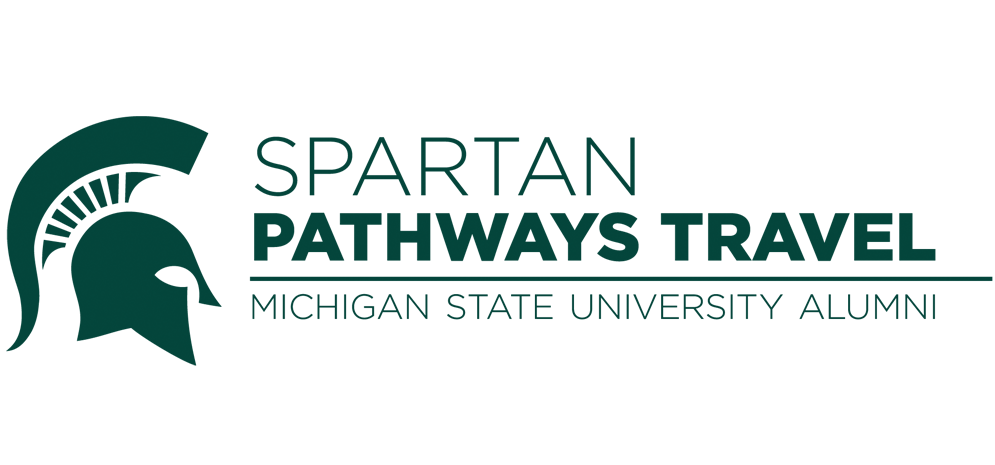 Home Page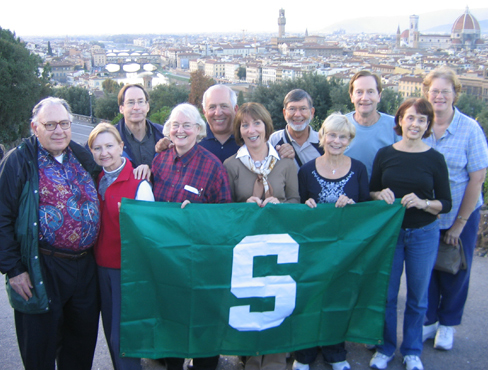 Dear Spartans,
The MSU Alumni Office is pleased to partner with Orbridge to offer our alumni exceptional travel opportunities—a combination of exclusive itineraries, deluxe properties or ships, knowledgeable expedition leaders, and the company of fellow alumni.
With special features and unparalleled access to distinguished locations, you will discover unforgettable places, people, and cultures, and enjoy experiences that will enrich your understanding of our diverse and wonderful world. Whether close to home or far away, on land or by sea, your next adventure is waiting!
Join us and our partner Orbridge—make your reservation today!
Best regards,

Regina Cross
Director of Alumni Travel
MSU Alumni Office
PS: Orbridge and MSU take your health and wellness seriously. Visit orbridge.com/wellness to learn about our enhanced COVID-19 protocols.

---
Please note: The Michigan State University Alumni Office (the MSU Alumni Office) is not the Tour Operator. The MSU Alumni Office is not responsible for the changes of flight times, fare changes, dishonor of airline, hotel or motor coach transportation and car rental reservations, delays, losses, injuries, inconveniences, cessation of operations, airline or tour operator bankruptcies, acts of God, or any other event beyond our control. The MSU Alumni Office acts only as a sponsor with respect to the travel services, and it shall not be responsible for changes to flight times, fare changes, dishonor of airline, hotel or other reservations, injury, damage, loss of baggage, accidents or for the acts or defaults of any person or entity engaged in providing services to participants or in carrying out other arrangements of the tour. Further, the MSU Alumni Office shall not be responsible for losses or additional expenses of the participant due to sickness, weather, strike, civil unrest, acts of terrorism, pandemic, epidemic, quarantine, acts of God, governmental intervention or other causes beyond its control. The MSU Alumni Office shall not be responsible for alteration in the itinerary as deemed necessary for carrying out the tour and the Tour Operator may substitute hotels of similar quality. The Tour Operator may postpone or cancel any tour prior to departure. The MSU Alumni Office or the Tour Operator may decline to accept or to retain any person as a member of the tour should such person's physical or mental health, actions or general deportment impede the operation of the tour or the rights or welfare of the other participants. No refund will be made for the unused portion of any tour. By embarking upon travel, the participant voluntarily assumes all risk involved in such travel, whether expected or unexpected. For information concerning possible dangers at international destinations, contact the US State Department, (202) 647-5225, or access the State Department's online travel advisory service. For medical information, call the US Centers for Disease Control (CDC) at (800) 232-4636 or visit the CDC website. Participant is hereby warned of the above risks as well as possible travel industry force majeure, bankruptcies and medical and climatic disruptions, and the possibility participant may be unable to travel as scheduled because of personal emergency. Participant is advised to consider obtaining appropriate insurance coverage against these risks. Information regarding travel insurance is available from the MSU Alumni Office at the time of the reservation booking. Applicants for participation on this tour accept in full all the conditions set forth above.
Upcoming Departures