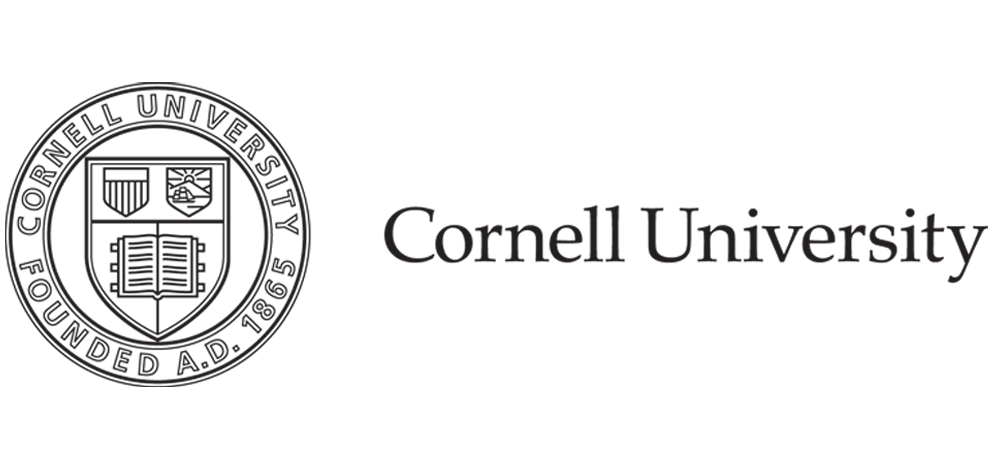 Home
Duration

9 Days
Activity Level

Moderate
Group Size

30
Flavors of Dordogne
Flavors of Dordogne

Itinerary

May 19 – May 27, 2023

Day 1: En route from U.S.
Friday, May 19, 2023

Day 2: Arrive in Toulouse / Transfer to Mercuès
Saturday, May 20, 2023
Bienvenue en France! (Welcome to France!)

After arriving in Toulouse, travel north towards the departements of Lot and Dordogne. These regions are framed by two rivers of the same names and are known for their bucolic landscapes, medieval villages, imposing châteaux, and of course—food and wine.

Your home for the next week, the beautiful 13th-century Château de Mercuès, is perched on a rocky promontory overlooking the surrounding countryside and the Lot River. The château's elevated location offers exceptional views from every vantage point. As the summer residence of the Counts and Bishops of Cahors for seven centuries, guests enjoy an authentic immersion in the history of the region.

This evening, enjoy a festive welcome reception with fellow guests in the hotel's impressive wine cellar and tasting room, constructed in the style of a Romano-Byzantine cathedral. Savor locally grown wines and an array of gourmet appetizers.
Overnight: Château de Mercuès (WD)

Day 3: Cahors / Haute Serre
Sunday, May 21, 2023
At Le Domaine de Haute Serre, gastronomy, wine, and art combine to offer a hedonistic rendezvous for all the senses. Enjoy an unforgettable wine tourism experience here, complete with wine tasting, lunch, and a tour of the property and vineyard. Caretakers of the family business strive for excellence with high-density replanting, use of eco-friendly vine growing and tending techniques, and aging in oak barrels.

Malbec is the original grape variety in this region, and its marvelous characteristics are used in 70% blends. But while France is the place of origin of malbec, Argentina is currently home to nearly 70% of the malbec vineyards of the world. Fans of malbec who have tasted what is produced in Mendoza, Argentina, will discern a dramatic difference in the taste of malbec here. This difference clearly demonstrates how terroir affects wine. Terroir includes all the regional factors that define the taste of a wine grape before a winemaker begins, such as sun, soil, proximity to water, altitude, and more. As distinguished by Wine Folly, "a malbec from Argentina tends to be plummy and fruit-forward, with a velvety soft texture" while French malbec is savory, tart, and "tends to have more structure, firmer tannins, and an inky dark, brooding quality."

Visit a wine store room, known as a chai, to see tradition and modernity both at work in producing award-winning wine such as Château de Haute-Serre - Géron Dadine. This "vin noir," or black wine, of Cahors is described with a nose that "reveals perfumes of stewed black and red fruits enhanced by spicy hints. The mouth is coated by very long, tight, and elegant tannins that seem to never end."

In Cahors, discover Pont Valentre and the Cathedral of St. Etienne during a brief panoramic tour. Dinner is on own this evening. Your Travel Director will provide recommendations for where to dine in Cahors.
Overnight: Château de Mercuès (B,L)

Day 4: Rocamadour
Monday, May 22, 2023
Head today to one of the most beautiful places on your Flavors of Dordogne itinerary: Rocamadour. This tiny medieval village built into a cliffside is a UNESCO World Heritage Site and has been an important pilgrimage destination on the Way of St. James for hundreds of years. Its one main street is filled with quaint shops and restaurants and leads to the Grand Escalier, comprised of 216 steps. At the top is a small square surrounded by the Chapelle Notre Dame and the Romanesque Basilica of St. Sauveur.

While visiting the area, a must-try is Rocamadour cheese at a cheese farm. This belongs to a family of goat cheeses and has been designated with AOC certification since 1996. Because of its nutty flavor, it tastes great when consumed on hot toast or in salads, and it also pairs well with red wine.

To further stimulate the appetite, lunch is at the Michelin-starred Château de La Treyne today. It is a quintessentially French property standing spectacularly on limestone cliffs above the Dordogne River. To quote the Michelin Guide, "What a splendid place! The Dordogne snakes by the foot of this superb château surrounded by greenery. The view from the terrace is inspiring, and even enhances your appreciation of the food, which is classic, elegant and finely crafted."

Continue to savor your time in France this afternoon and evening at leisure.
Overnight: Château de Mercuès (B,L)

Day 5: Pech Merle / Saint-Cirq-Lapopie / Château de Cayx
Tuesday, May 23, 2023
Today get a peek into the prehistoric past through well-preserved mural paintings at the neolithic caves of Pech Merle. This art is a heritage to behold and safeguard, as it is over 20,000 years old. Indeed, is one of the few original caves still open to guests. Learn the charming story of how these caves were discovered.

While traveling through southwestern France, it's easy to overuse the word "beautiful." But thanks to its clifftop location and unrivaled view of the river, Saint-Cirq is just that. André Breton, leader of the Surrealist movement, commented after being in Saint-Cirq-Lapopie that he "stopped wanting to go anywhere else." Many artisans live and work in the village and display their goods in small boutiques or medieval houses.

After lunch, continue to Château de Cayx, a majestic property owned by the Danish royal family since 1974. Learn how grapes are harvested and made into wine from separate plots under strict temperature controls. The wines of the Château of Cayx include The Royale, The Cuvée Majesté, The Cigaralle, and The Prince's Malbec. A local wine from Cayx, The Cigaralle comes from chardonnay planted mostly on the limestone terraces around the château. Did you know? "Cigaralle" is an old word probably from Catalan and used in Aquitaine and Occitanie to describe a pavilion built in a park or a pleasure garden where you can hear the song of cicadas. This vintage reveals a complex and expressive nose, with notes of exotic fruits and white flesh fruits.

Enjoy a three-course dinner with wine at our accommodations this evening.
Overnight: Château de Mercuès (B,L,D)

Day 6: Sarlat-la-Canéda / Les Eyzies-de-Tayac / Eyrignac
Wednesday, May 24, 2023
Today's adventure welcomes us to Sarlat-la-Canéda, one of the most fascinating small towns of France. Amongst the romantic châteaux, medieval villages, and the Dordogne River, Sarlat is a culinary hotspot recognized for its truffles, walnuts, and wine.

Delight in a a tour of the town's famous weekly market and learn about the renowned ingredients from the region with a gourmet tasting. As you stroll the sunbaked streets, admire the fresh produce, loaves of rustic breads, oddly shaped sausages, heaps of olives, wheels of cheese, cans of artisanal foie gras, vivid flowers, and so much more. There are some fantastic nougat shops in Sarlat, too. It tastes nothing like the chewy, plastic-wrapped candy to which most are accustomed.

Lunch today will be at Les Glycines, in Les Eyzies-de-Tayac, where high-quality, original, delectable dishes await. This Michelin-starred restaurant is committed to sustainable gastronomy and offers delicious food, attractive ambiance, and good service.

Later, explore the prehistoric treasures of La Madeleine troglodyte village. See some 17,000 years of our common history at this unique site of well-maintained ruins. The setting along the river is beautiful and is as enjoyable as learning about the village and its evolution.

Round out today by visiting Les Jardins d'Eyrignac. This large-scale topiary garden was begun in the 18th century, inspired by the Italian gardens of the day. Spheres, pyramids, cones, straight hedges, green rooms, patterns of boxwood, animals, and other pleasing motifs capture the eye and imagination. There are five main parts to this verdant oasis: the Plant Sculptures Kingdom, the Box Labyrinth, the Manor and French garden, Capucine's gardens, the White Garden, and the Flower Meadow. There is also a vegetable garden and a flower garden. Discover more than 300 sculptures, 80 different plant species, and seven natural springs.
Overnight: Château de Mercuès (B,L)

Day 7: Beynac / La Roque-Gageac
Thursday, May 25, 2023
Discover the cultural and geographic factors that surround what's on your plate with a cooking class and lunch at Lo Gorissado, a farm-to-table paradise. In the rush and excitement that typically accompanies travel, slow down to focus on all the sights, smells, and tastes of your destination.

Your class is led by an expert chef who will share his culinary secrets and guide you through recipes using local ingredients.

In the afternoon, explore the Château de Beynac, the most authentic and best-preserved fortress of the Périgord, with a guided tour. This magnificent medieval structure sits high above the Dordogne River. Despite its fortifications, Richard the Lionheart conquered the castle by scaling the cliff from below—though his occupation of the castle was admittedly short-lived.

Enter the grounds and admire breathtaking views provided over the river. Continue into the courtyard as a church and stables come into view. Inside the castle, find interesting dungeons, kitchens, and living quarters. Feel history in every corner of this impressive château with rare 15th-century frescoes that are in incredibly good condition and a Renaissance staircase dating back to the 17th-century.

A delight to stroll around, the photogenic village La Roque-Gageac offers visitors a labyrinth of cobbled streets, a troglodyte fort, and a Romanesque church. But the crème de la crème of a stop here is taking a ride on a gabarre. This is a traditional flat-bottomed boat that used to transport goods along the Dordogne, including wine from the vineyards.

Embark for a relaxing way to see the sights of Dordogne from the perspective of the river. See the feudal castle of Malartrie, Marqueyssac and its gardens, and the famous castles of Castelnaud-la-Chapelle and Milandes. This excursion is a journey back in time highlighted by landscapes. Did you know? The Dordogne River proudly holds the title of a UNESCO Biosphere Reserve. UNESCO has recognized the area as being remarkable for its well-preserved natural setting and the noteworthy cultural heritage linked to it.

Dinner tonight is at leisure.
Overnight: Château de Mercuès (B,L)

Day 8: Cieurac
Friday, May 26, 2023
Enjoy one of the most region's prized treasures with a visit to a truffle farm. Truffles are a form of mushroom, an edible fungus that many claim enhances the taste of food. Growing in damp conditions at the base of trees, truffles emit a scent that can be detected by trained goats, female pigs, and dogs.

France is the largest producer of truffles, and each year the town of Sarlat holds a special festival for them. There's even a museum dedicated to truffles in the town of Sorges! At the truffle farm, learn more about these "black diamonds" and the patience and care required to cultivate them. Engage in a truffle hunting activity to bring the experience to life.

Later, "sniff" out additional opportunities to enjoy France on your own before our group meets for the farewell dinner. Our final meal together will be at the Michelin-starred Le Duèze for three delightful courses and wine.
Overnight: Château de Mercuès (B,FD)

Day 9: Transfer to Toulouse/ Depart for U.S.
Saturday, May 27, 2023
Today after breakfast, guests departing during the suggested times will take a complimentary transfer to the airport for flights home. (B)

B = Breakfast, L = Lunch, D = Dinner, WD = Welcome dinner, FD = Farewell dinner

(Itinerary subject to change.)
Activity Level:
Moderate
Activities are generally not very strenuous, however, we expect that guests can enjoy two hours or more of walking each day, are sure-footed on cobbled and unpaved surfaces, and can walk up and down stairs without assistance.
The Château de Mercuès was constructed in the 13th century. While it has been updated to modern standards, its original structure means guests will find stone floors and steps that may not have railings. There is an elevator, but it does not access every floor.
Historic city centers are usually more accessible by foot than by vehicle, and sometimes it is not possible for your motor coach to drop you off at site entrances. Due to the structure of some buildings, facilities for the disabled may be limited. Also, dexterity to use kitchen tools and participate in lessons is not necessary, but adds to the enjoyment of this program.