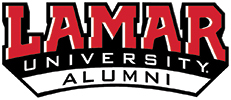 Home
Duration

7 Days
Activity Level

Moderate
Group Size

45
Discover the Canadian Rockies by Rail
FAQs
Orbridge looks forward to welcoming you on tour. Find frequently asked questions below to help you prepare for your travels.
NOTE: For guests confirmed on this tour, important Program Documents will be sent to the email address provided during the reservation process approximately four to five months prior to your departure date. Final Documents will be emailed and shipped via FedEx approximately two weeks prior to your departure date.
If you have questions about those documents or have questions not addressed below, contact Orbridge Guest Services at (206) 855-6929 or via email at guestservices@orbridge.com.
ABOUT THE TOUR
What is the activity level for this tour, and are there any physical considerations about which I should be aware?

The majority of the program's activities will take place outdoors, and you can expect a fair amount of walking on varying terrain. Many of the parks visited have dirt trails, but they are usually fairly smooth for walking. Some have paved pathways and boardwalks. We expect that guests on this program can enter and exit a motor coach without assistance and be sure-footed on inclines and varying terrain. Guests should also be comfortable boarding and disembarking trains without assistance, walking and moving between coaches while the train is in motion, and navigating stairs to the upper level of the coach.

If you can walk a moderately paced mile, you will be able to enjoy all of the excursions. Keep in mind that you will experience altitudes of up to 7,705 feet, of which you may not be accustomed. It will be important to keep hydrated, get plenty of rest, and not overexert yourself.
When should I arrive and depart for my tour to take advantage of complimentary airport transfers?

Arrival and departure information is provided in the Air & Transfer section of the Confirmation Documents emailed to reserved guests approximately five to seven days after booking a tour. Guests who arrive and depart during the suggested times are eligible to receive complimentary airport transfers. If you need an additional copy of your Confirmation Documents or have questions, email guestservices@orbridge.com for assistance.
Is a visa required for this tour, or are there any special passport requirements?

A visa is not required.

A passport is required for all U.S. citizens traveling internationally.

Ensure that your passport has sufficient space for entry and exit stamps, and that it is valid for six months after the date of your return from this tour. U.S. passports issued to citizens 16 years of age or older is valid for 10 years.

Send a copy of your passport photo page to Orbridge at least 90 days prior to departure.

If you are a dual Canadian citizen, you will require a valid Canadian passport for travel to Canada. Check with your second country of citizenship for re-entry requirements for dual citizens.

If you are not a U.S. citizen and are traveling abroad for tourism purposes, you will require a passport from your country of citizenship. You may require a visa, depending upon your country of citizenship's requirements for visiting countries on this tour. Check your visa status with those countries you will visit during your travel program and obtain visas, if needed.

Should you need the assistance of a visa specialist, we recommend using G3 Global Services. Along with the cost of the visa, a fee is charged for their service. Learn more here.
What is the local currency, and how can I purchase items while on tour?

The Canadian dollar (CAD) is Canada's legal currency. We recommend securing Canadian dollars in the U.S. prior to departure. However, local currency can be obtained at Canadian ATMs with a debit card. Note that the value of foreign currency fluctuates based on the current exchange rate.

Major credit cards are widely accepted, however merchants may require a minimum purchase. Credit card purchases may be subject to a higher exchange rate versus purchases using local currency.

Traveler's checks are rarely accepted by local merchants.

Inform your bank or credit card company prior to departure that you will be using your card(s) in another country to avoid security blocks. Your bank or credit card company may charge a fee for international transactions.
What is the general climate/weather for this tour?

Temperatures in the Canadian Rockies can range from the mid-40s °F in the evenings to the mid-70s °F during the day. Temperatures also vary by elevation.

Forest fires often occur between July and September in this region. Smoke from the fires can cause poor air quality, which may affect travelers with sensitivities or compromised respiratory systems. Click here for air quality information, and click here for a map of areas affected by smoke.

Check the forecast for the dates of your stay on www.weather.gc.ca to help you prepare.
What electricity/power is used, and how should I be prepared for this?

All properties visited on this tour are equipped with standard North American 120-volt electrical outlets.
Is phone service and/or Wi-Fi available on this tour?

Cell phone service is often available in cities and towns but not always reliable. On the train, cell service can be limited, and internet service is not available. Telephone and internet service are available at all properties on this program.

Your U.S.-based cell phone may or may not work depending on your phone plan. Prior to travel, check with your cell phone provider about international phone plans, international fees, and service availability.
Are there unique aspects to the destination or itinerary for this tour?

You will spend three days touring by motor coach and two days aboard the Rocky Mountaineer.

When traveling by motor coach, your daily activities begin with breakfast at the hotel, followed by a morning and/or afternoon activity. Your guide will provide information and tips about where to eat when lunch and dinner are on your own.

When traveling by train, you will depart the hotel in the morning to board the train, followed by breakfast from an à la carte menu of gourmet, locally sourced options. Lunch will be served aboard the train in the lower-level dining car. Unlimited beer, wine, and premium spirits are included aboard the train.

Each evening, disembark for dinner and an overnight at a hotel.
What are the luggage/packing requirements for this tour?

Porterage for one piece of luggage is included in the program price. We recommend limiting luggage to one medium-sized piece and one small carry-on per person.

Due to the limited space on the motor coach, your medium bag should not exceed 50 pounds or 30 x 21 x 11 inches. The motor coach's overhead compartments are designed only for small items (i.e. purse, camera bag, small backpack). We suggest bringing along a small daypack, bag, or purse that will easily fit by your feet while you travel aboard the train.

There is no overhead storage aboard the train, and since you will not have access to your larger luggage until arriving at the hotel in the evening, we recommend packing the following in your carry-on bag:

medications
toiletries
camera
warm clothing
boots
any other necessities you may need upon arrival
What clothing/accessory items are recommended for this tour?

We recommend traveling light. Comfortable, casual clothing is appropriate for this tour. Dress in layers to help transition between warmer temperatures and cooler environments at higher elevation.

Consider packing:

Comfortable walking shoes
A sweater or fleece
Swimwear
Sunscreen (SPF 30 or higher)
Hat
Insect repellent
Polarized sunglasses
Collapsible hiking poles

A packing list will be included with your Final Documents. Use this form to personalize for your own needs.
ABOUT MY RESERVATION
How do I submit an update to my Guest Information Form?

The online Guest Information (GIF) does not allow you return and make updates once originally submitted. To update existing information, email the details to guestservices@orbridge.com, and your account will be updated accordingly.

To complete the GIF for the first time, access the secure online form here. It should take approximately 5-10 minutes to complete. The system will not save partially completed forms, so it's important to complete and submit the form in one sitting.
How do I provide my passport information or photo ID?

Access the secure passport form here to input information and upload an electronic copy.

Some domestic tours require us to collect a copy of the photo ID you plan to use while traveling in order to confirm on-tour arrangements. If you have been requested to provide a copy, upload a copy of your ID here.
How do I make a payment on my outstanding balance due?

To pay by check, make the check payable to Orbridge LLC and mail it to:

Orbridge
P.O. Box 1376
Poulsbo, WA 98370

To pay by credit card, click here to access our secure online credit card portal. Be sure to click "submit information" at the bottom of page one in order to be directed to the payment screen.

To pay by electronic funds transfer (EFT), click here to access our secure payment portal where you will be able to conveniently and securely provide your account and routing number.

Payments made by check or EFT may be eligible for a discount. Reference your final payment reminder or email guestservices@orbridge.com to learn more.