Home
Duration

8 Days
Activity Level

Moderate
Group Size

40
Machu Picchu, Cusco, and the Sacred Valley
October 31 – November 5, 2023
Travel to the mist-shrouded mountain citadel of the Incas. So remote and inaccessible that it was left untouched by the Spanish conquistadors, Machu Picchu was unknown to the outside world until Hiram Bingham rediscovered it in 1911. During your time in the Peruvian highlands, you will have a chance to explore the famous city of Cusco and the Sacred Valley of the Incas. Ride the train through the Urubamba Valley, marvel at the massive stone stairs at Ollantaytambo, and break bread in the home of a local Peruvian family outside of Cusco.
Itinerary
Day 7: Depart Main Program from Quito to Lima, Peru
Tuesday, October 31, 2023
Depart Quito and arrive in Lima, Peru for an overnight.
Overnight: Wyndham Costa del Sol Lima Airport
Day 8: Lima / Cusco / Sacred Valley
Wednesday, November 1, 2023
This morning, fly east over the Central Andes' peaks and plateaus to the ancient capital of Cusco, Peru.
After arrival, meet the guide and transfer to the Sacred Valley. From harrowing mountain peaks and rural villages to roaming llamas and alpacas, the Sacred Valley of Peru is legendary. Photo stops are included along the way.

In the afternoon, have a late, light lunch with great views of the Sacred Valley. This 70-mile narrow strip of land in the Peruvian Andes runs roughly from the old imperial capital of Cusco to the enigmatic citadel of Machu Picchu.
Transfer to your hotel to refresh for tomorrow's exciting expedition to the heights of Peru—and into its past, when the largest empire in pre-Columbian America ruled the Andes and beyond.
Overnight: Sonesta Posadas del Inca – Yucay (B,L,D)
Day 9: Sacred Valley / Machu Picchu
Thursday, November 2, 2023
After breakfast, make your way through the intimate cobblestone streets of Ollantaytambo, a "living" Inca town. Here, Inca descendants inhabit the largely unchanged homes of their ancestors and continue to maintain ancient customs and traditions. The massive fortress, perched among steep stone terraces carved into the hillside, is where the Inca won their greatest victory against the conquistadores.
Journey to the rail station to board the Vistadome train to Aguas Calientes, a town along the Urubamba River Valley that is a gateway to the Inca ruins of Machu Picchu.
Disembark the train for a bus ride up the mountain. Lunch will be at the Machu Picchu Sanctuary Lodge, followed by guided exploration of the ruins.
As it lies before you, learn about the archaeology and history of Intihuatana (the Sun Dial), the Sacred Plaza, and the Temple of the Sun, with plenty of time to wander, hike, and take pictures of the photogenic site.
Return to the village at the base of the mountain and then the hotel. Perhaps take a short stroll through the lush gardens at the hotel before dinner.
Overnight: Inkaterra Machu Picchu Pueblo Hotel (B,L,D)
Day 10: Machu Picchu / Sacred Valley / Cusco
Friday, November 3, 2023
After an early breakfast, experience the wonder of a quiet morning at Machu Picchu, imagining the sanctuary as it was centuries ago. Today have a more in-depth look at this amazing place and its surroundings by enjoying the sanctuary at your own pace.
Pause for lunch before returning to the Ollanta Station to begin the return to Cusco.
This evening, share impressions of your day while dining with your travel companions at a restaurant built with foundation stones of a colonial mansion.
Overnight: Aranwa Cusco Boutique Hotel (B,L,D)
Day 11: Cusco / Saqsayhuaman / Kenko / Villa Tipon / Cusco
Saturday, November 4, 2023
Immersive excursions in Cusco this morning include visits to the colorful San Pedro market and Qorikancha (Temple of the Sun). From here, continue to Saqsayhuaman and the Kenko archaelogical sites.
Relax with lunch at a private home and hear an informative discussion about modern Peru. Relish the opportunity to witness a traditional Pachamama ceremony.
The rest of the afternoon is for you to enjoy at leisure.
This evening, dine at a local restaurant offering exquisite Peruvian cuisine and a festive atmosphere.
Overnight: Aranwa Cusco Boutique Hotel (B,L,D)
Day 12: Cusco
Sunday, November 5, 2023
Today, discover the culture, food, history, and people of the magical city of Cusco!
Morning activities may include a visit with a historian or a stop at one of Cusco's intriguing museums. Visit with artisans who make Andean musical instruments or hats.
Did you know the instrument makers in Cusco are among the most skilled on the continent? This artful tradition goes back many generations. Instruments important to traditional Andean music include the guitar, violin, charango, manolin, banduria (a 16-stringed guitar played for carnival), recintu (a variation of the guitar), harps, and even drums.
In the Peruvian highlands, hats symbolize not just protection from the elements, but cultural identity, social class, age, and family professions. A red felt hat called a montera can be filled with flowers, fruit, and other adornments. These are worn by Quechua women throughout the Sacred Valley. When worn at an angle, it also may tell others she is a widow. Traditionally, brown or green hats made from sheep's wool indicate women of Andean heritage.
Dine at a local restaurant for lunch and delight in leisure time during the afternoon.

Explore Cusco's streets still flanked in places by Inca walls built with gigantic carved granite blocks. View the unique masonry up close to truly appreciate the astonishing perfection and mass of this true Inca marvel.
This evening, celebrate the rich rewards of your journey during a special farewell dinner.
Overnight: Aranwa Cusco Boutique Hotel (B,L,D)
Day 13: Cusco / Flight to Lima / Depart for U.S.
Monday, November 6, 2023
After a leisurely morning, head to the airport for the flight to Lima.

An Orbridge representative will meet guests in Lima to assist with connections to tonight's international flights. A hotel room for this evening will be provided for rest and comfort between flights. International flights begin departing Lima later into the evening and overnight.
Room: Hotel Estelar Miraflores (B,L)
B = Breakfast, L = Lunch, D = Dinner
Post-tour space is limited, so it's recommended to reserve early for best availability.
(Itinerary subject to change.)
Activity Level
Moderate
Guests should be sure-footed on stairs of varying heights and able to walk at least two miles on rocky, uneven ground without assistance. Also, keep in mind you will experience varying altitudes to which you may not be accustomed.
Maximum elevation: 11,200 feet in Cusco
Accommodations
Wyndham Costa del Sol – Lima Airport
October 31
Travelers appreciate this property for its convenient location directly across from the Lima airport. The hotel offers modern amenities and conveniences, including a restaurant, spa (additional fees apply), fitness facilities, and complimentary wireless internet access.
Room Amenities: Individual climate control, cable/satellite TV, complimentary Wi-Fi, phone, alarm clock/radio, safe, coffee and tea maker, minibar, and en suite bathroom with sundries and hair dryer.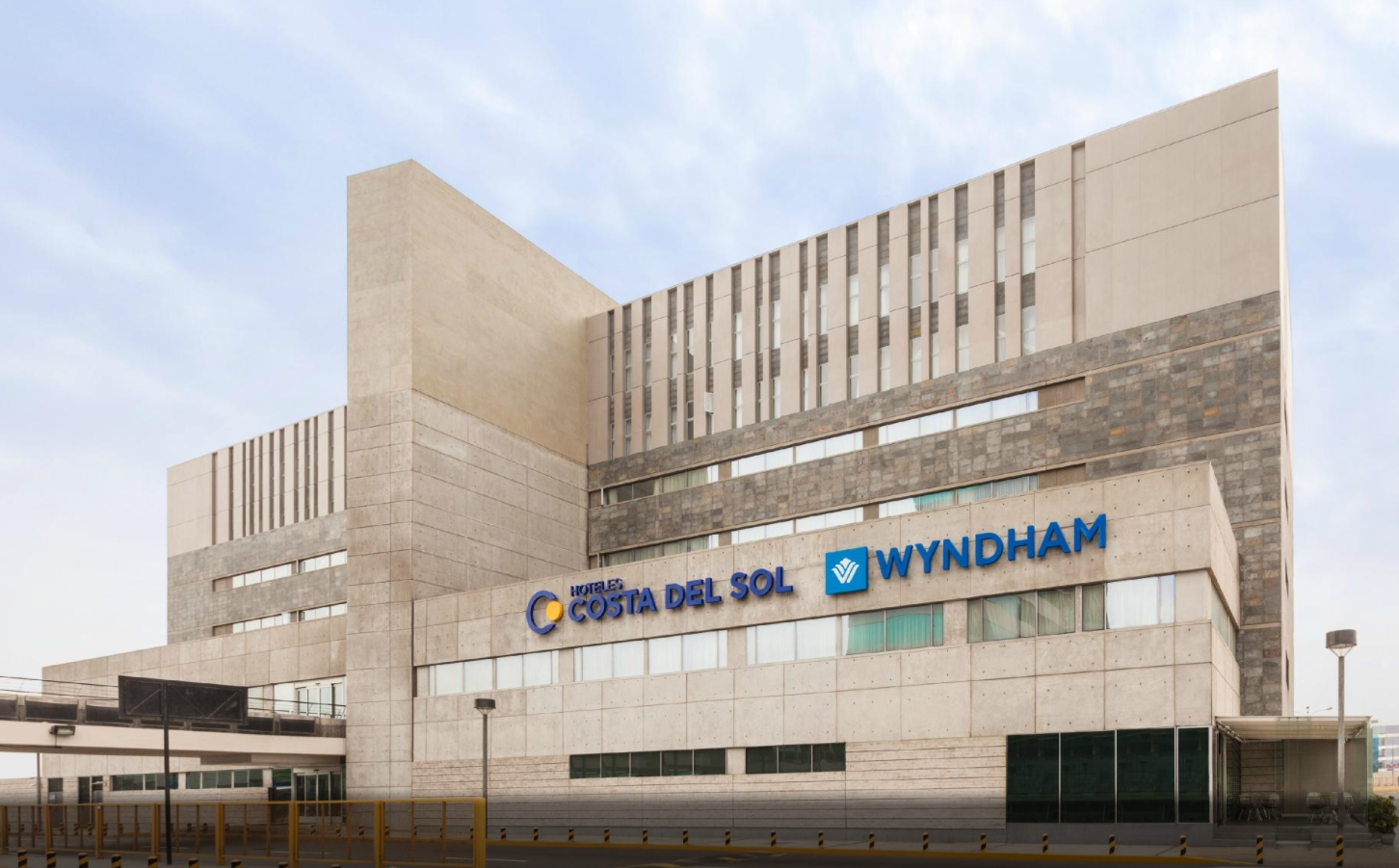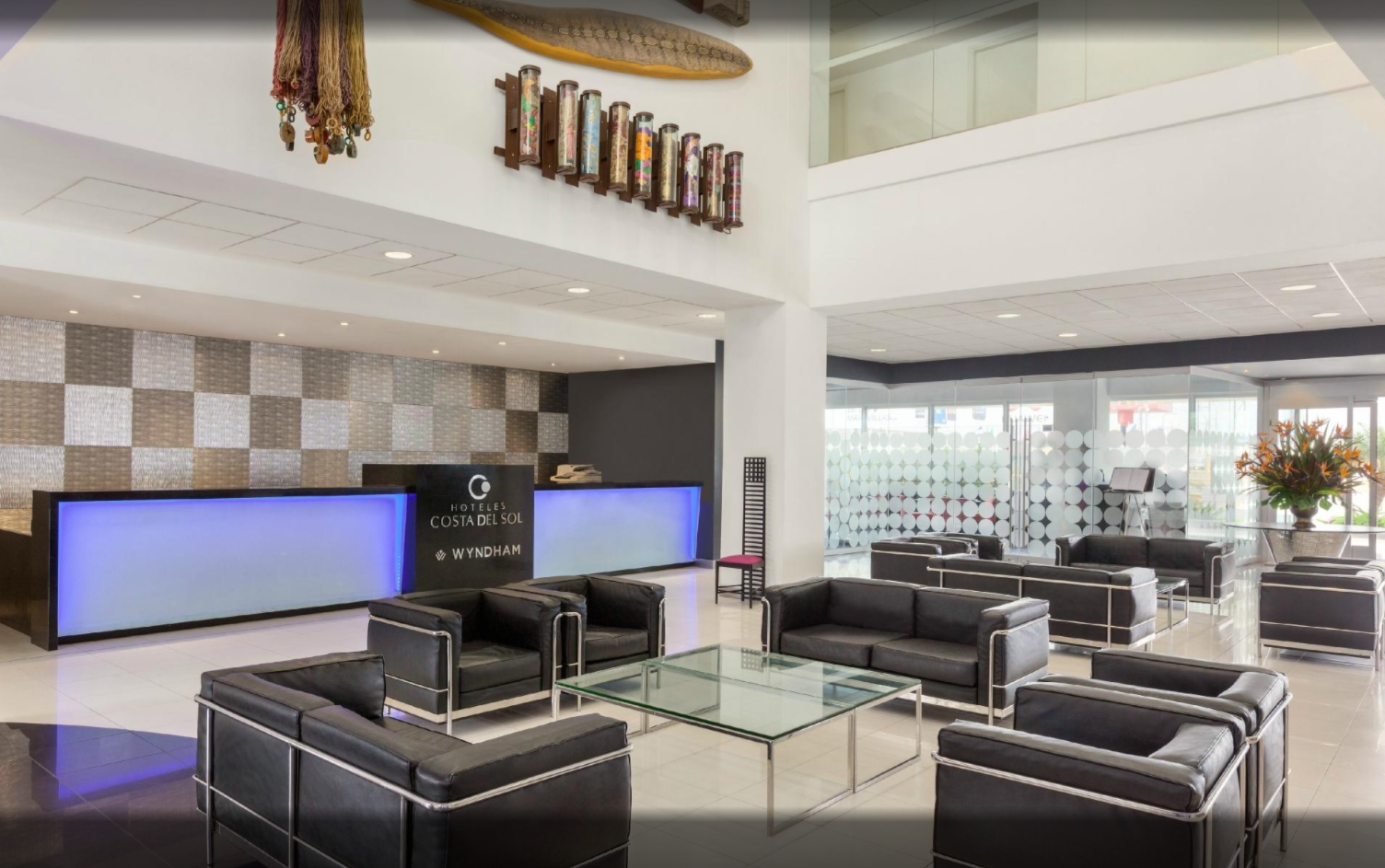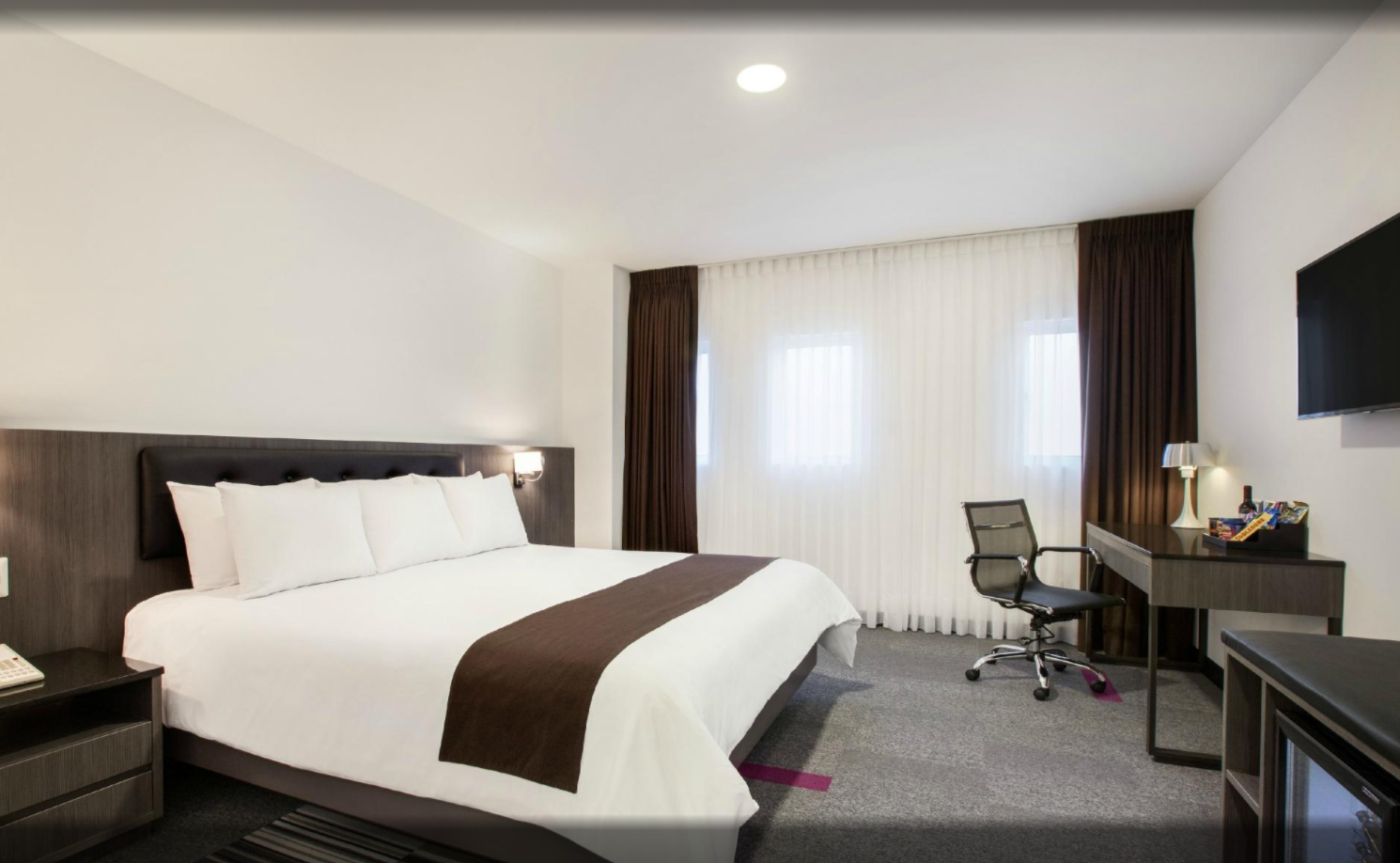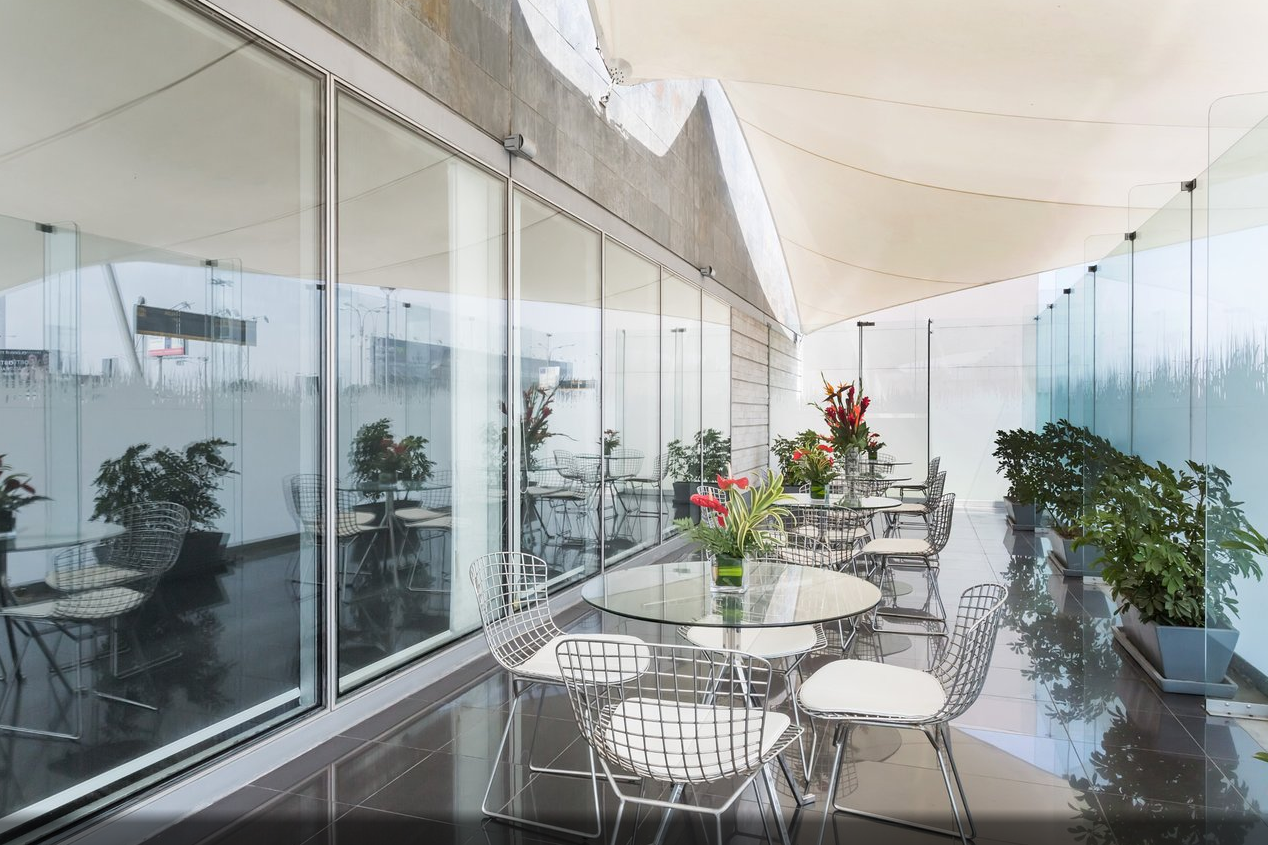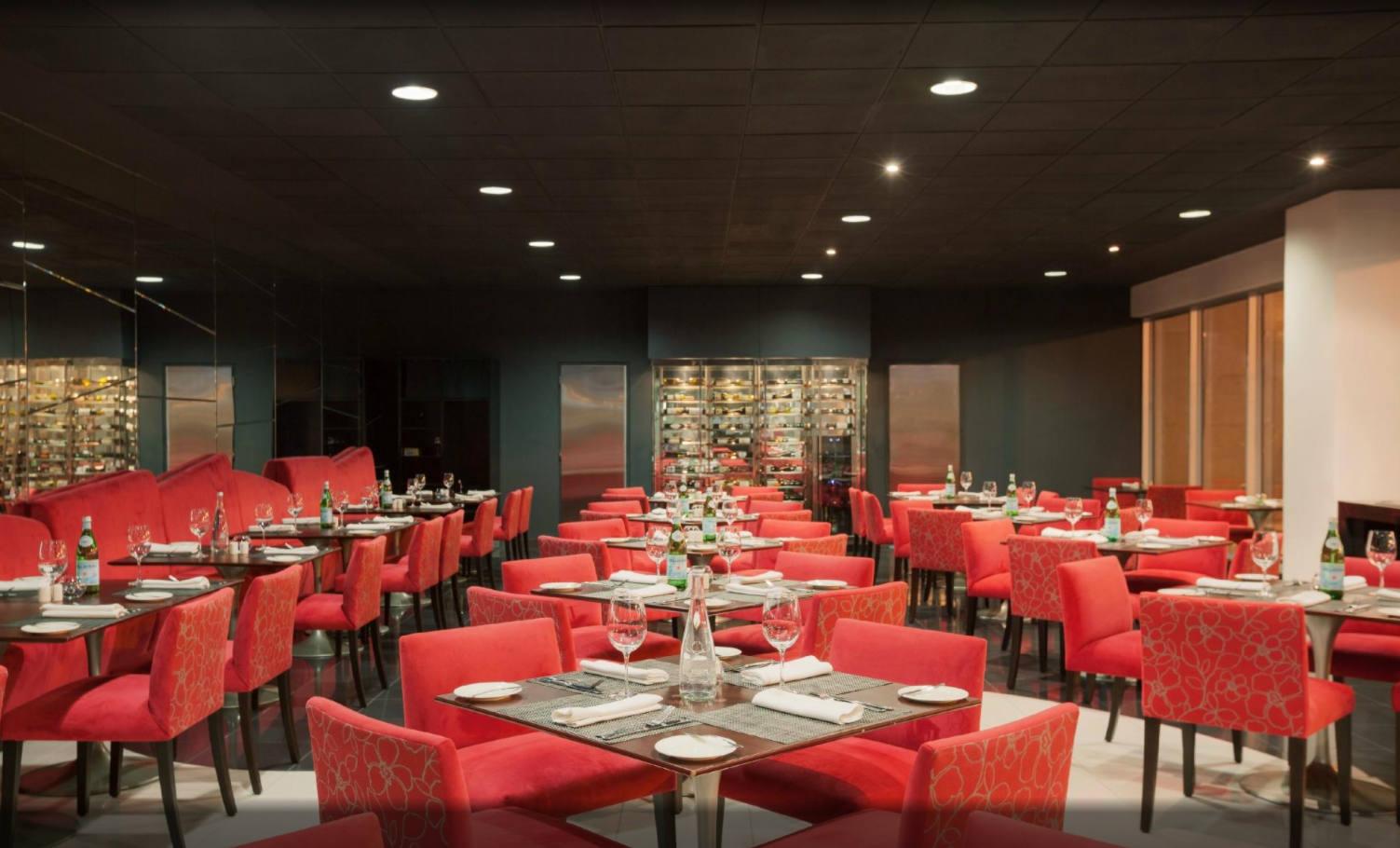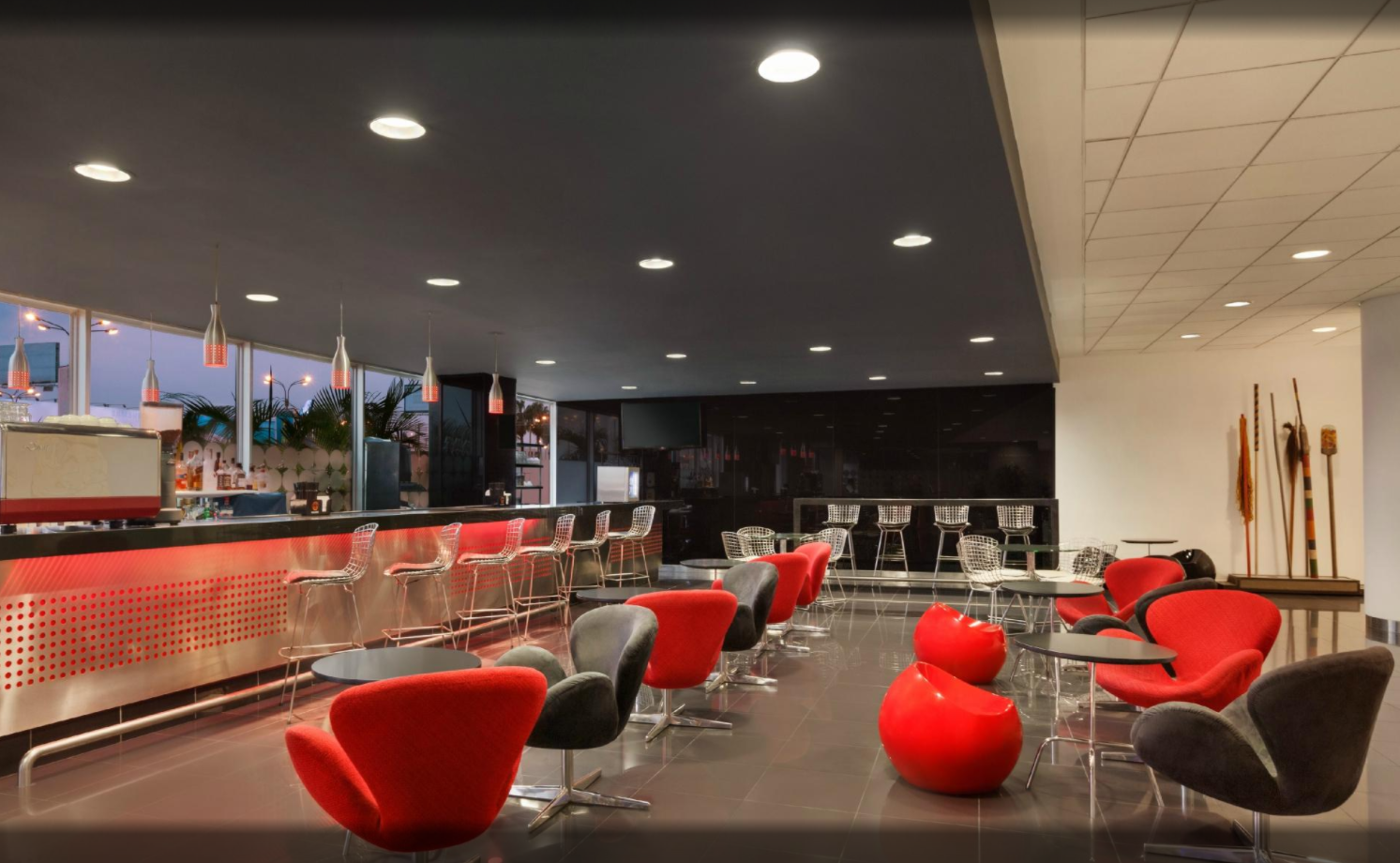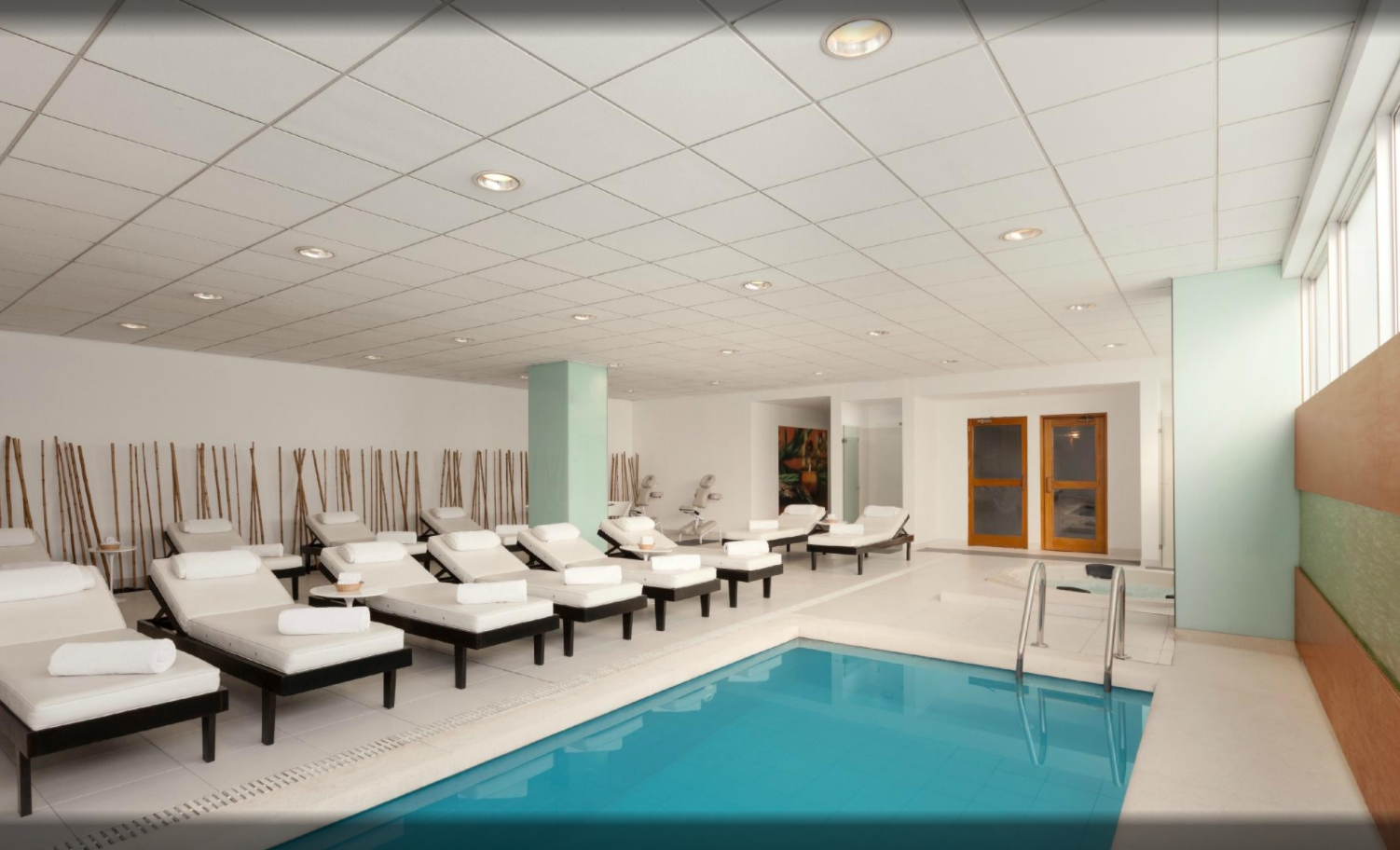 Sonesta Posadas del Inca – Yucay
November 1
Located in the heart of the Sacred Valley of the Incas, this hotel is a former 18th-century, colonial-style monastery surrounded by beautiful gardens. Rooms offer the comfort of modern amenities and the charm of rustic decorative features.
Room Amenities: Individual climate control, TV, complimentary Wi-Fi, phone, safe, and en suite bathroom with sundries and hair dryer.
Inkaterra Machu Picchu Pueblo Hotel
November 2
Only a short walk away from Machu Picchu Pueblo (Aguas Calientes) and the train station, but worlds apart from its hustle and bustle, the Inkaterra is nestled on 12 quiet acres of forest with nature trails, waterfalls, and the world's largest private collection of indigenous orchids. Relax in this lovely hotel's atmosphere of refinement and warm hospitality while exploring nature and encountering the wonders of the Inca civilization.
Room Amenities: Individual climate control, complimentary Wi-Fi, and en suite bathroom with environmentally friendly sundries and hair dryer.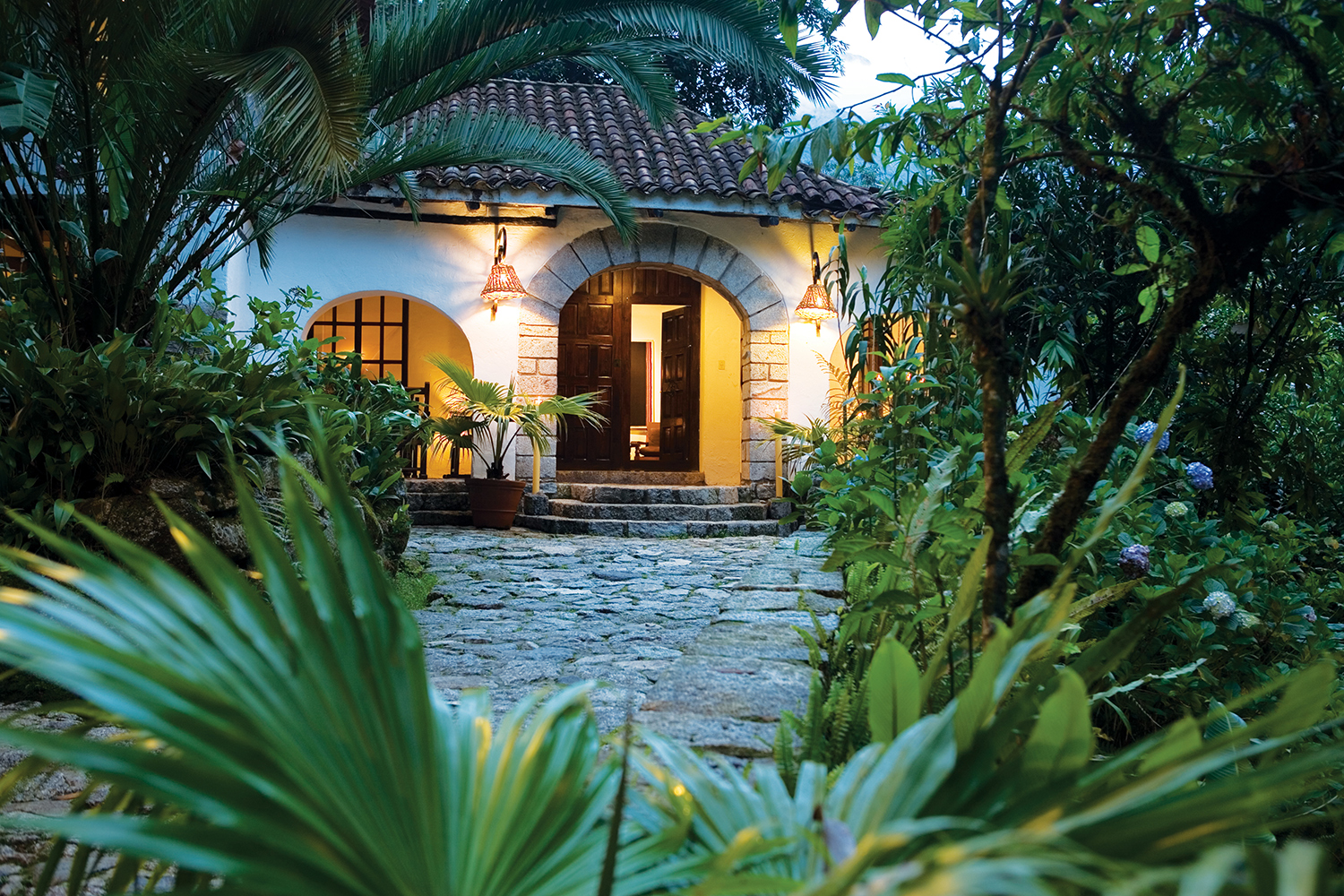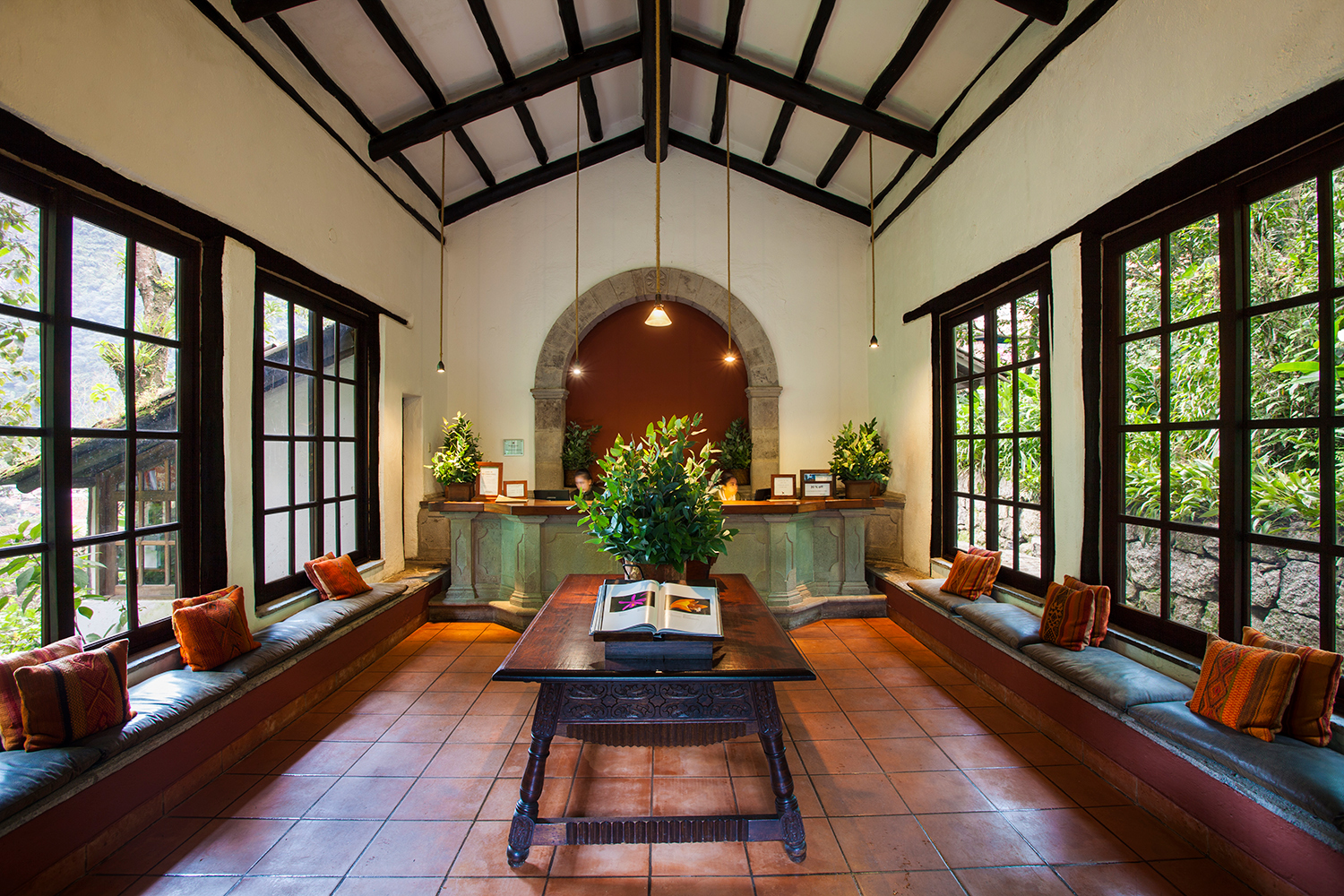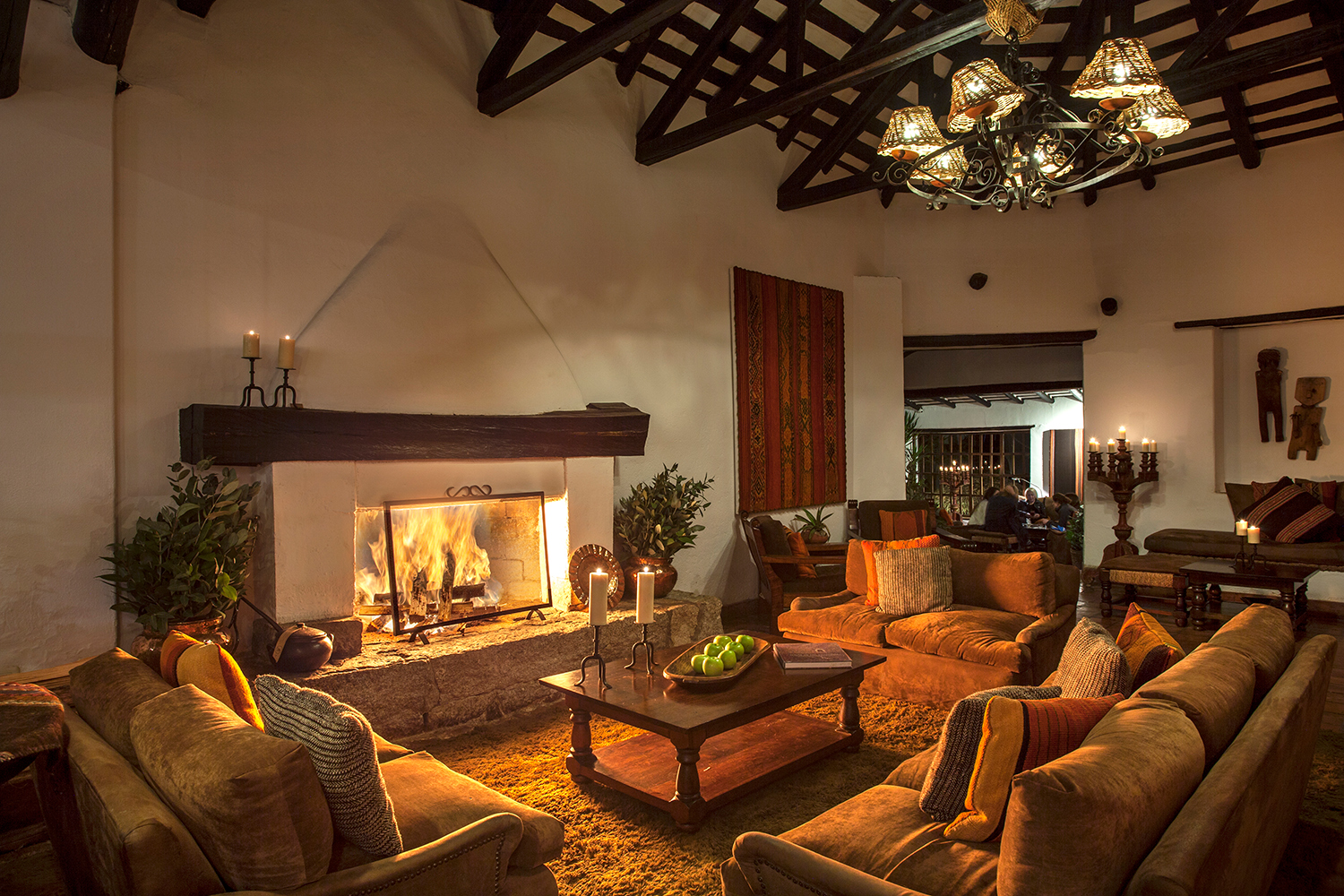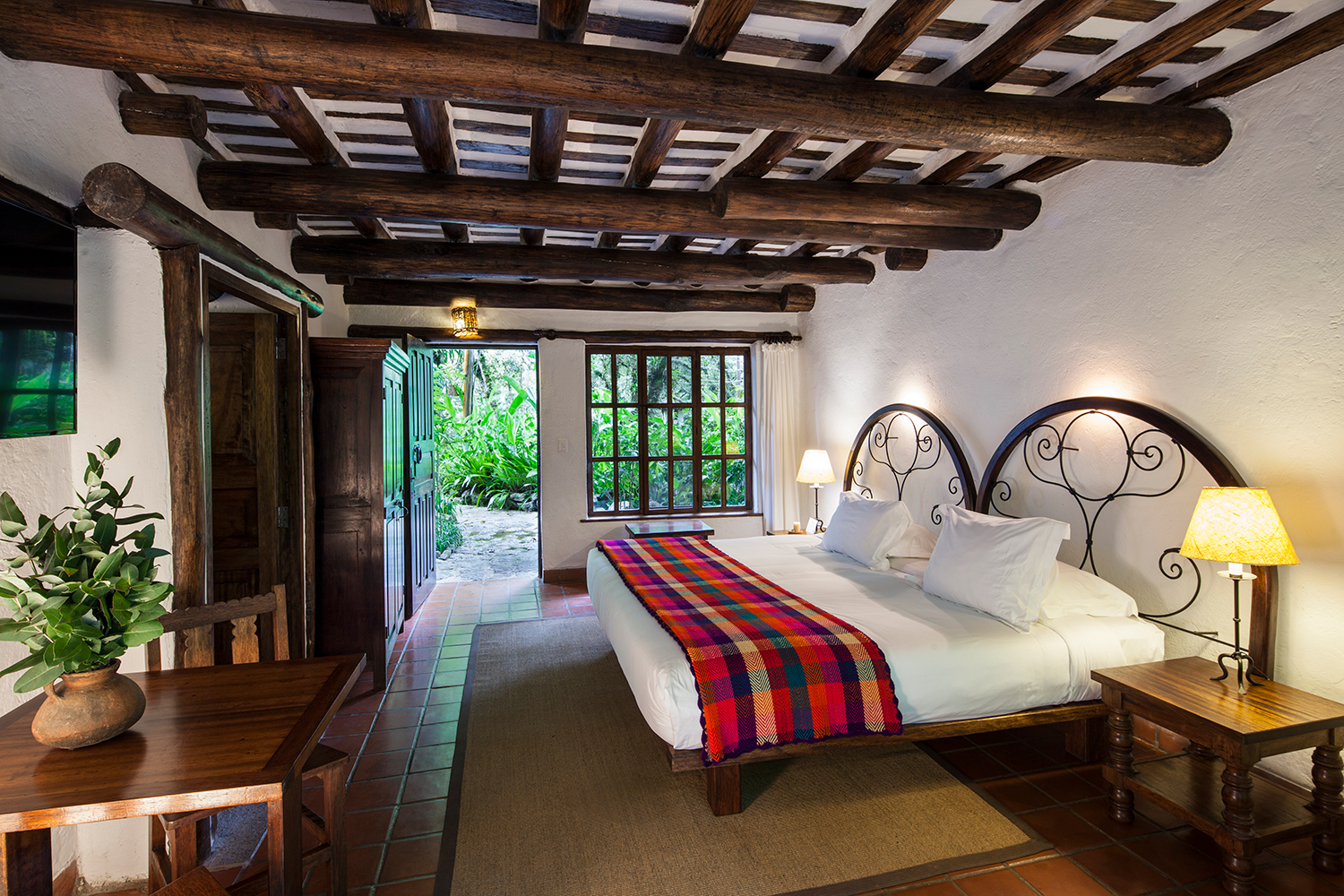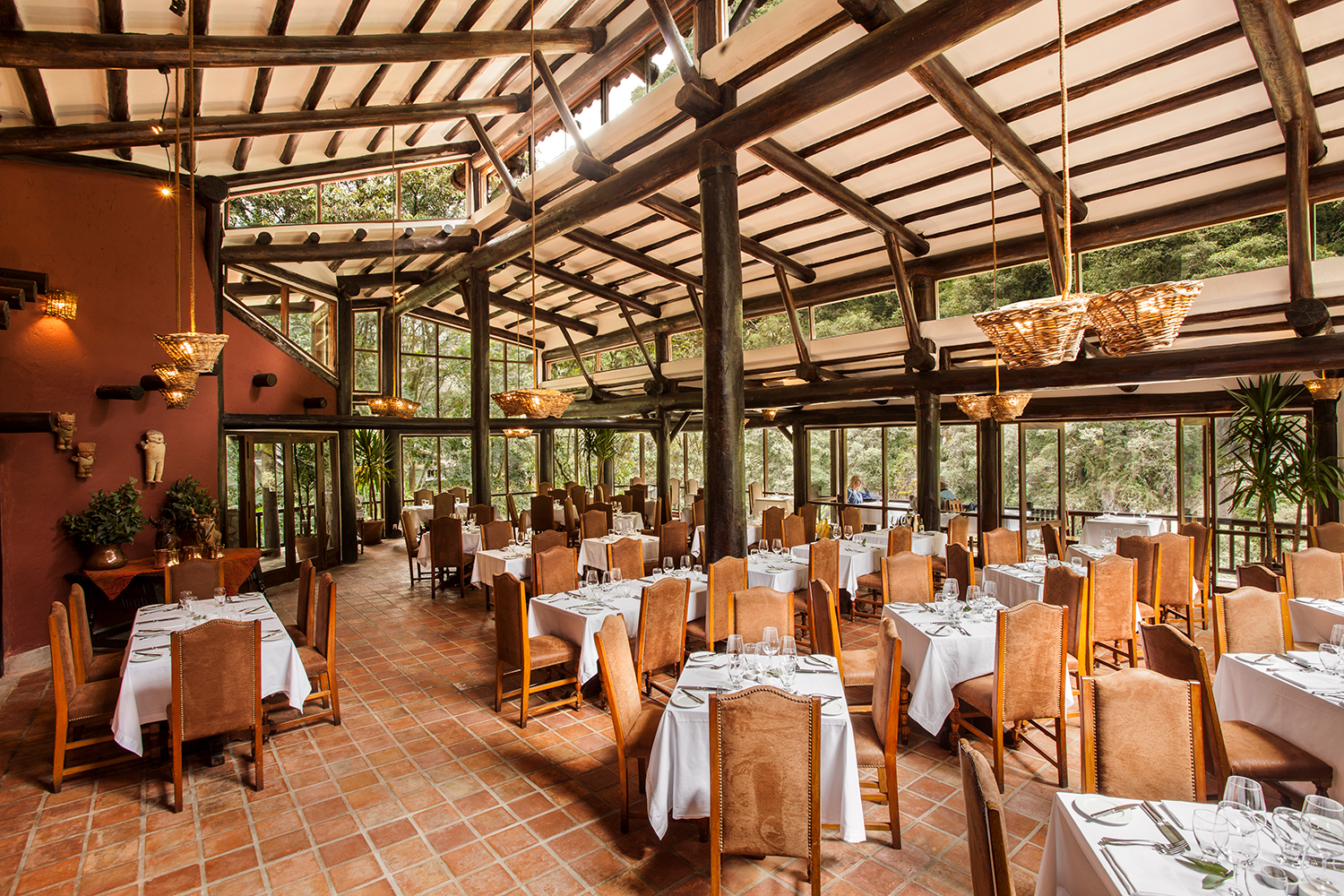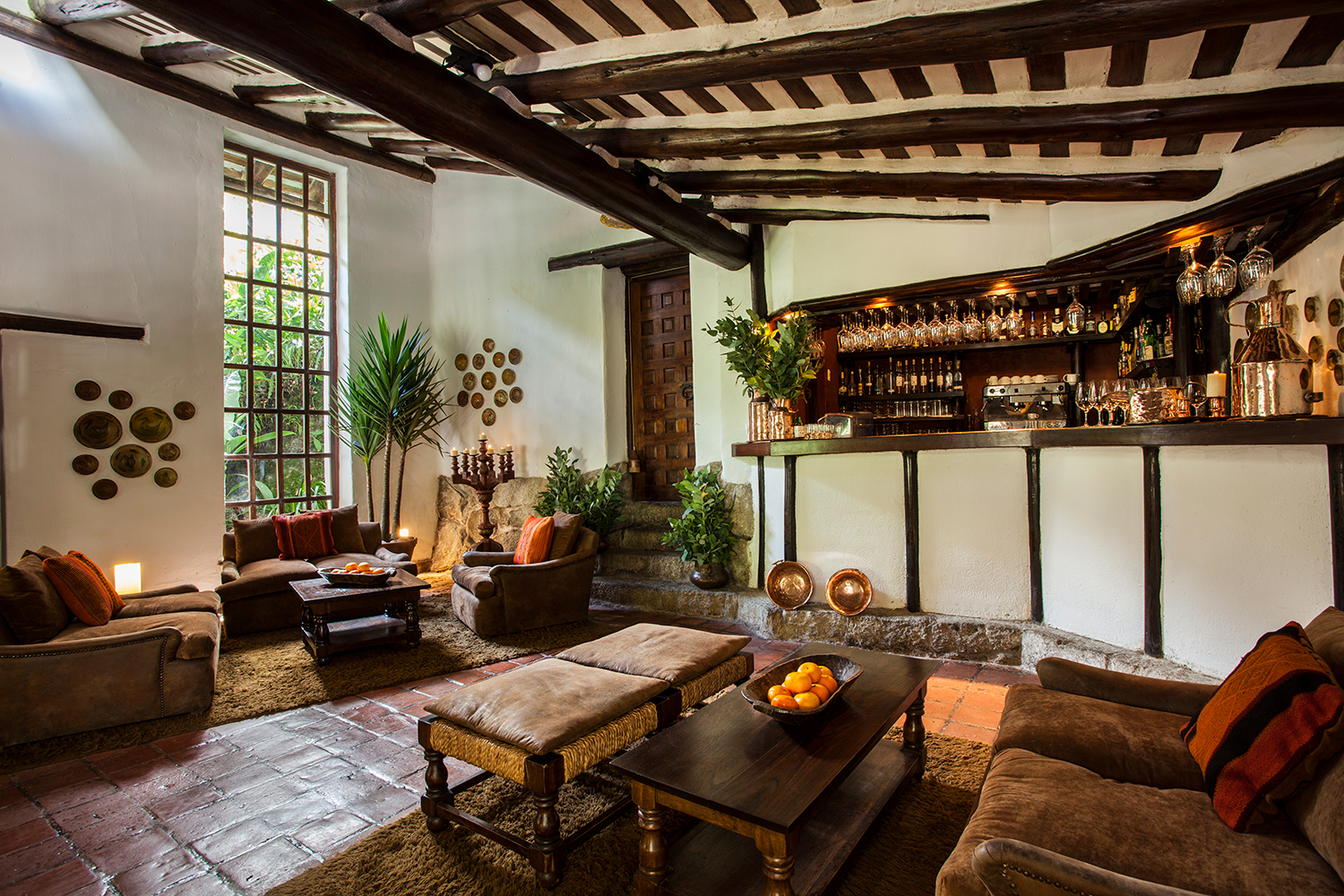 Aranwa Cusco Boutique Hotel
November 3 - November 5
This luxurious property is situated near Cusco's main square, only minutes away from colonial buildings, restaurants, and shops. Built in a 16th-century mansion, its decor, sculptures, and carvings accentuate the colonial period. Each room is well-appointed and elegantly decorated with traditional furniture and frescoes.
Room Amenities: System supplying an additional 30% oxygen—to assist in preventing ill effects from altitude sickness (request at check-in to have this feature turned on), individual climate control, LCD TV, iPod docking station, complimentary Wi-Fi, phone, safe, minibar, and en suite bathroom with organic sundries and hair dryer.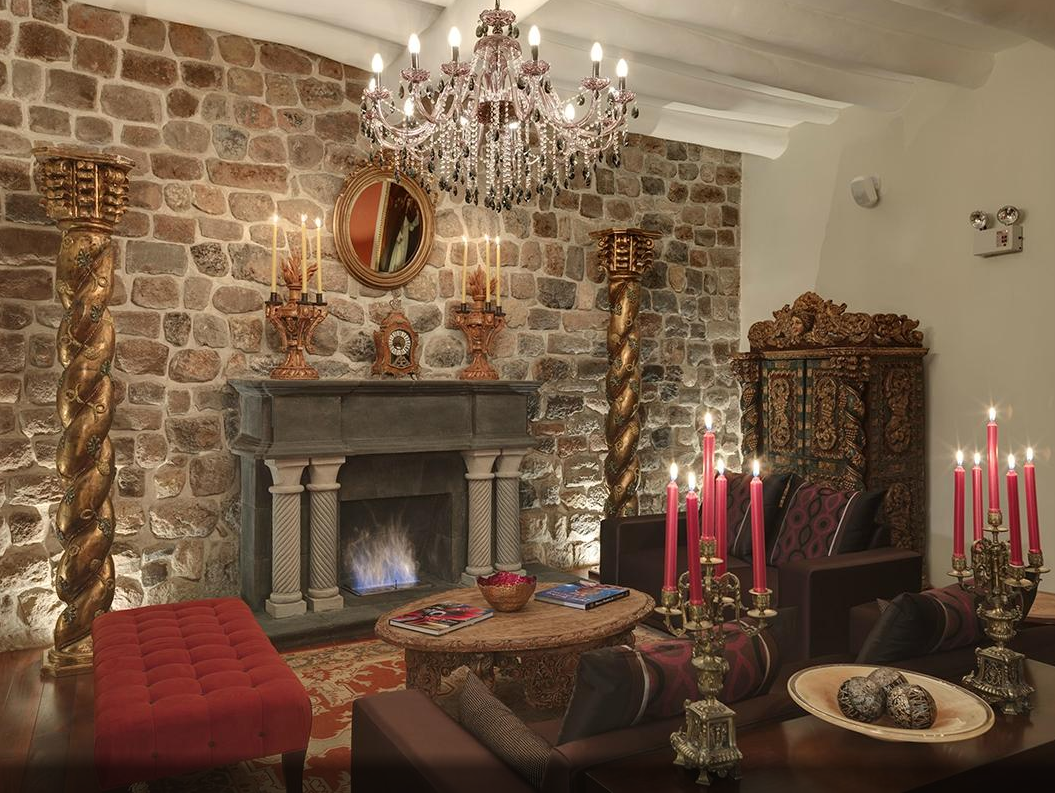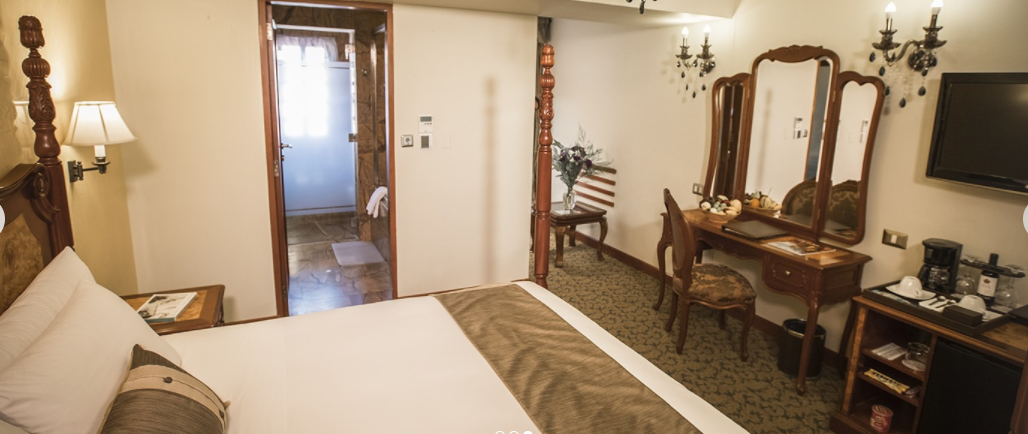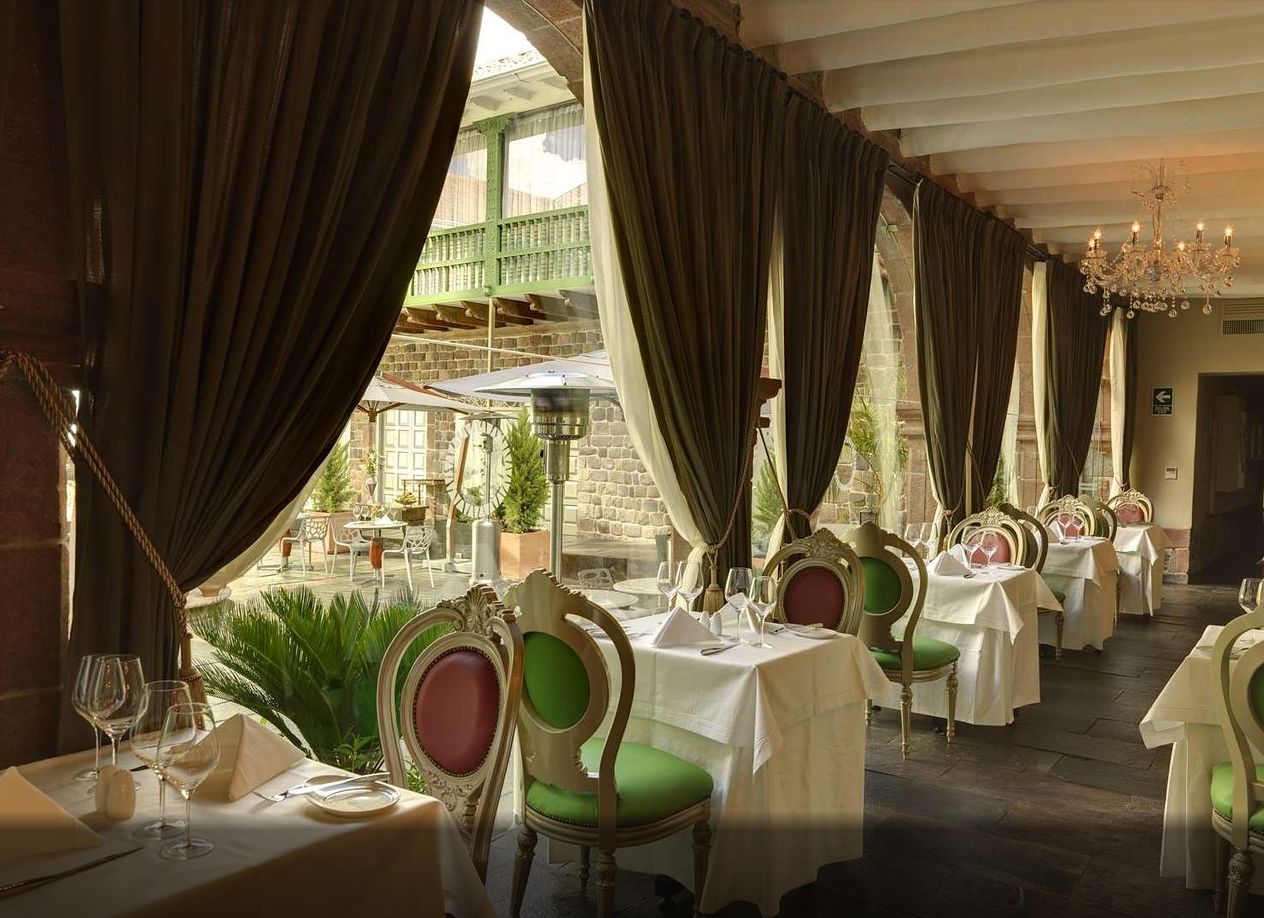 Hotel Estelar Miraflores – Lima
November 6
Hotel Estelar is located in the heart of the upscale and suburban Miraflores District, known for its many galleries, as well as cultural and historical venues. These include Sala Luis Miró Quesada Garland, Virgen Milagrosa Church, Kennedy Park, Ricardo Palma Cultural Center, and Miraflores Central Park. Enjoy contemporary and spacious rooms, a rooftop pool with terrace, a large fitness center, and panoramic city views from Estelar's restaurant, Piso 21.
Room Amenities: Individual climate control, TV, complimentary Wi-Fi, phone, coffee maker, and en suite bathroom with sundries and hair dryer.
------------------------
Deluxe Accommodations Package (availability limited)
While all accommodations at the listed properties are exceptional, guests seeking more spacious rooms and additional amenities may choose to purchase the Deluxe Accommodations Package, which includes the following upgrades:
• Sonesta Posada del Inca: Upgrade to larger Superior Suite, featuring a living area with sofa and flat-screen TV.
• Inkaterra Machu Picchu Pueblo Hotel: Upgrade to larger Superior Deluxe Room, featuring a seating area with fireplace.
• Aranwa Cusco Boutique Hotel – Cusco: Upgrade to larger Superior Deluxe Room adjacent to the inner courtyard and features a bathroom with jacuzzi tub and heated floors.
• Hotel Estelar Miraflores: Upgrade to larger Suite
(Accommodations subject to change.)
Post-Tour Rate***
Double: $3,895
Deluxe Double: $4,295
Single: $5,495
Deluxe Single: $6,095
(Airfare from main program to post-tour is an additional $880 per person, subject to change.)
Post-tour rates are per person based on double occupancy, in U.S. dollars. Single availability limited. Airfare for internal flights will be charged additionally at $740 per person.
What's Included
5 nights premium accommodations and a private room on departure day
6 breakfasts, 6 lunches, and 5 dinners
Fully guided tours and field presentations from local experts
All ground excursion transportation, including the Vistadome train through the Urubamba Valley
Luggage porterage
Gratuities to guides, drivers, and wait staff for included meals
Airport assistance for guests arriving and departing during the suggested times