Home
Duration

15 Days
Activity Level

Moderate
Group Size

30
Varanasi
While in India, don't miss the opportunity found in touring one of its most compelling destinations—Varanasi. Famous for its temples, palaces, and shrines, as well as arts, crafts, music, and dance, this is one of the oldest continuously inhabited places in the world. Sitting on the banks of the sacred Ganges River, the city offers an intense and unique glimpse into India's soul. Witness pilgrims gathering at the bathing steps, or ghats, and soak up the sensory-rich atmosphere of devotion. Just outside of Varanasi, survey the ruins at Sarnath, an important Buddhist site, and delight in a private home visit with a classically trained musician.
Itinerary
Day 15: Delhi / Flight to Varanasi
After breakfast, transfer to the airport to catch a flight to Varanasi. Transfer to the hotel for lunch.
This afternoon, explore the old city of Varanasi. Walk through Vishwanath Gali, which is home to one of the most important Hindu temples, Kashi Vishwanath, and a famous shopping street. Prepare to bargain for deals, and enjoy browsing for modern and traditional apparel, home decor, wooden toys, brass idols of deities, and local snacks and sweets.
Just before sunset, gather with hundreds to witness the thousand-year-old aarti ceremony. It often begins with the blowing of a conch shell and ringing bells. The purpose of performing the aarti varies and involves the offering of light to one or more deities. Worshippers pray near the Ganges by the light of candles and lanterns. Facing the river, Hindu priests chant and perform synchronized movements while waving incense sticks and holding flaming lamps. Witnessing this ancient and powerful meditative experience is a unique opportunity to be part of the Indian community.
Return to the hotel for dinner.
Overnight: Taj Ganges (B,L,D)
Day 16: Varanasi
One of the best ways to encounter authentic Varanasi life is an early morning boat ride on the Ganges. Be there to watch the climbing sun cast its glow over the scene of water and busy ghats as the morning air fills with aromas such as sandalwood and jasmine. Life's customs and everyday activities are on full display with people taking a holy dip, washing clothes, watering and cleaning buffaloes, and hawking goods. Many Hindus make a pilgrimage to Varanasi to have their remains burned on the banks of the river. While this sounds grim to most Westerners, Varanasi is also full of celebration. It is believed if one is cremated here and the ashes released into the sacred water, the reincarnation cycle ends and nirvana is attainable. Watching cremation ceremonies is allowed, but photography is strictly forbidden.
Visit Sarnath, an important archaeological site that, according to tradition, is where Buddha first taught his followers after reaching enlightenment. Explore the temple, museum, and Dhamek Stupa complex, and admire the great craftsmanship of Buddhist art.
Lunch is at the hotel today, and a very special evening is planned. Tonight, we revel in the company and talent of a traditionally trained, classical musician.
Overnight: Taj Ganges (B,L,D)
Day 17: Varanasi / Flight to Delhi
After breakfast, depart for the airport in time for the flight to Delhi. Transfer to the hotel for a dayroom and savor lunch, dinner, and relaxation.
In the late evening, transfer to the airport for return flights.
Radisson Blu Plaza Delhi Airport (B,L,D)
Day 18: Delhi / Depart for U.S.
Early this morning continue the journey home.
B = Breakfast, L = Lunch, D = Dinner
Space is limited, so it's recommended to reserve early for best availability.
(Itinerary subject to change.)
Activity Level
Moderate
Activities are generally not very strenuous, but a considerable amount of walking can be expected. It is our expectation that guests are able to follow a guide at an average pace for three hours through paved and unpaved streets, over even and uneven terrain, and up and down stairs without assistance. Due to the nature of some structures, handrails may not be present, and facilities for people with disabilities may be limited. Participation in itinerary activities is up to the individual.
Accommodations
Taj Ganges
Discerning travelers rave about the Taj Ganges' luxurious rooms with sumptuous bed linens, gracious, attentive staff, and delicious, well-executed meals. A contemporary haven in a classical city, this landmark exudes comfort and class.
Room Amenities: Individual climate control, flat-screen TV, phone, complimentary Wi-Fi, coffee and tea maker, minibar, safe, iron and ironing board, and en suite bathroom with sundries and hair dryer.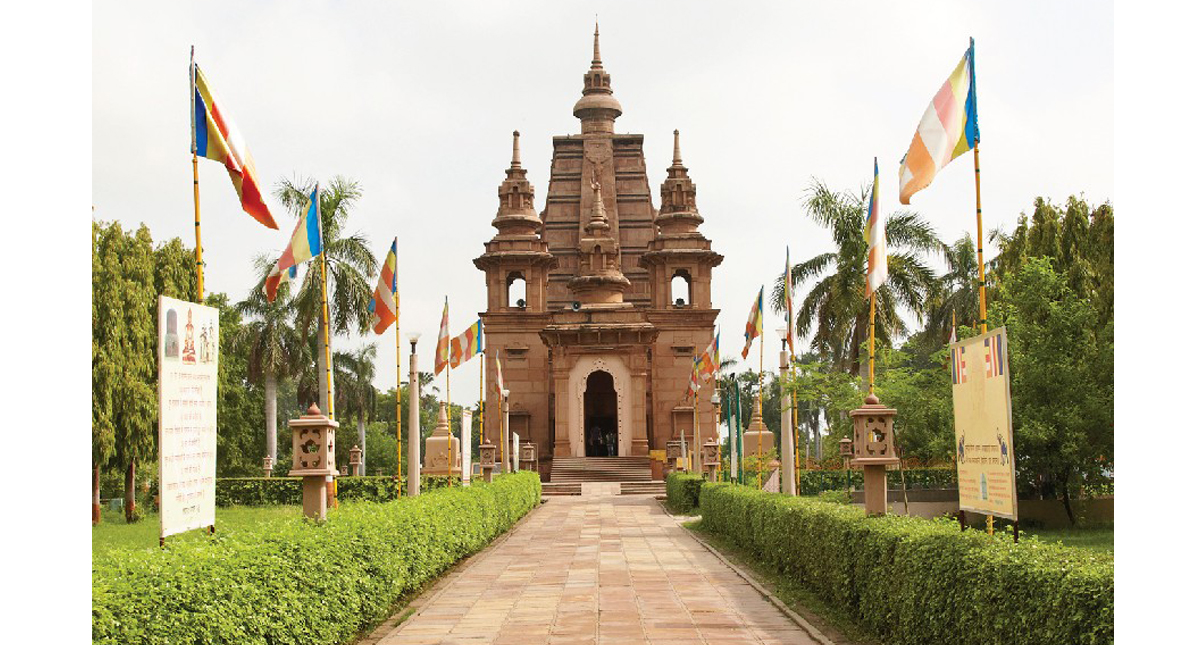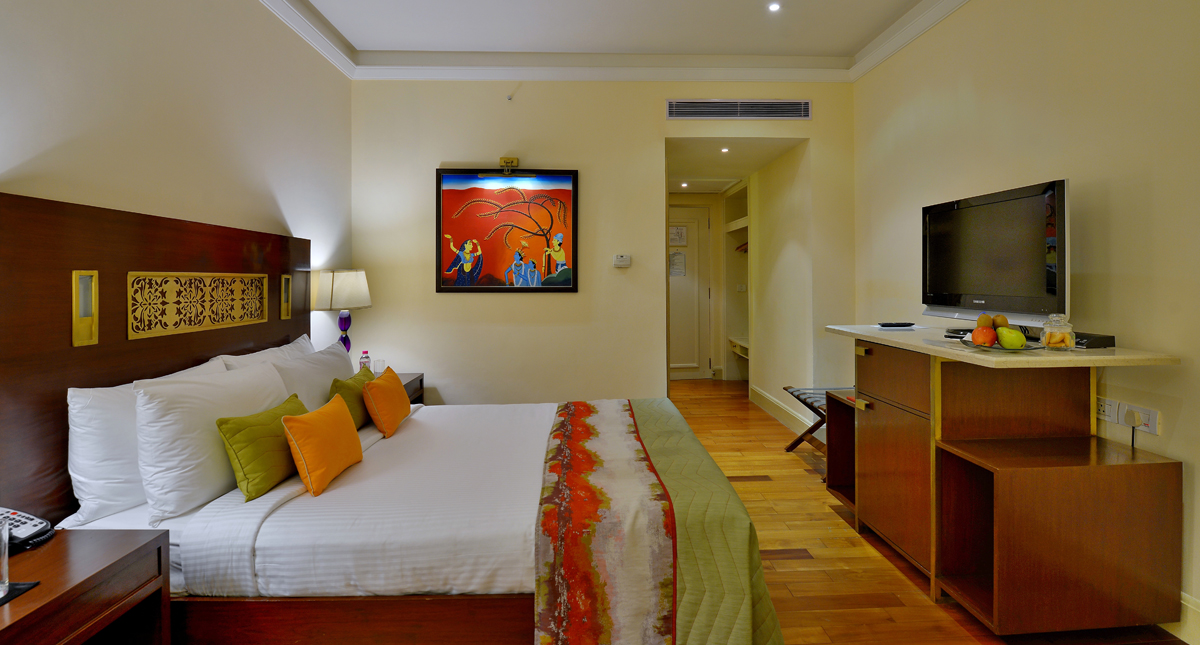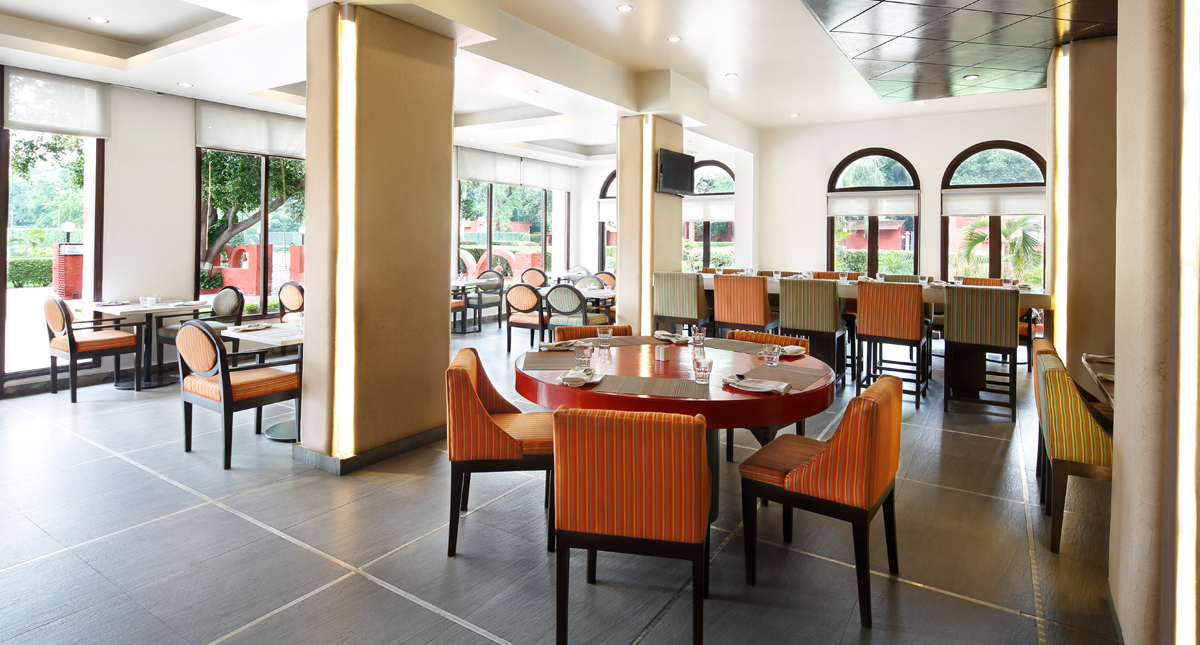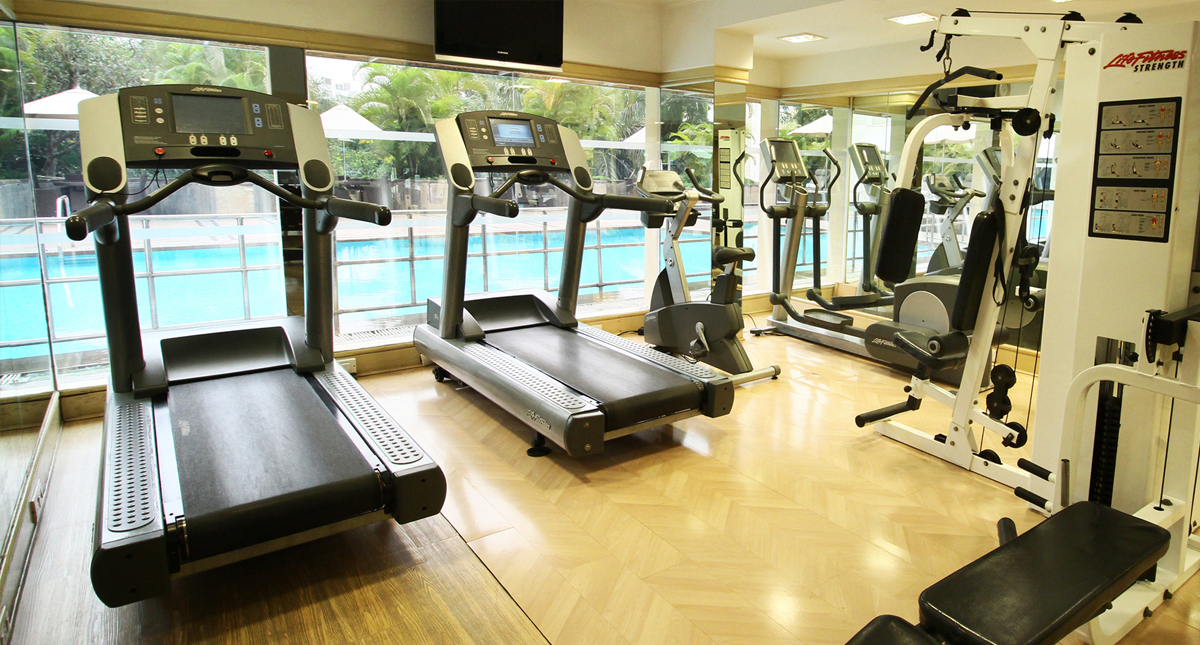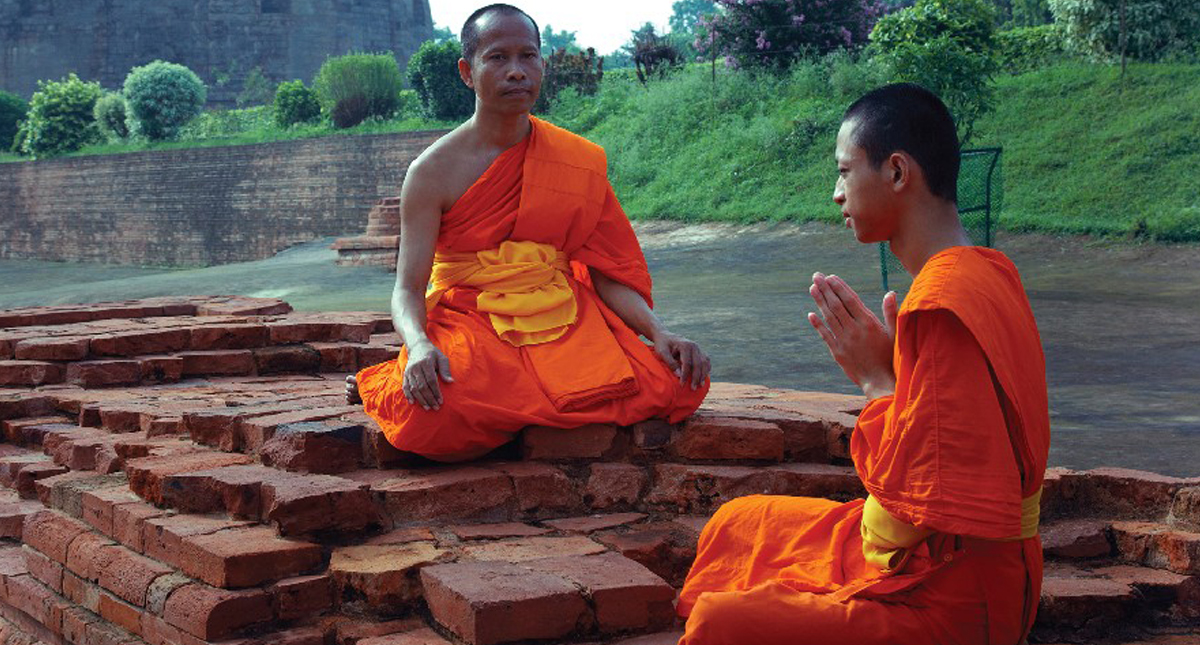 (Accommodations subject to change.)
Post-Tour Rate***
Double: $2,199
Single: $2,699
Post-tour rate is per person based on double occupancy except where noted as Single, in U.S. dollars. Single availability limited. Round-trip airfare between Delhi and Varanasi is included. Airfare otherwise not included.
What's Included
2 nights luxury accommodations at the Taj Ganges (or similar) and a day room on departure day
3 breakfasts, 3 lunches, and 3 dinners
Admission to all sites listed in the 4-day itinerary
Touring by an English-speaking guide
Round-trip airfare between Delhi and Varanasi
All gratuities and porterage
Airport transfers for guests departing during the suggested times